---
LetMeTalk is a free communicator for mobile devices with Android and iOS operating system that gives voice and support to communication in any area of life for people with seriousdifficulties in communication.
LetMeTalk allows you to select images and build a sentence that can then be read using the synthesized voice of the device. The vocabulary selection can respond to a PECS (Image Exchange Communication System) system or a more traditional AAC (Augmentative and Alternative Communication).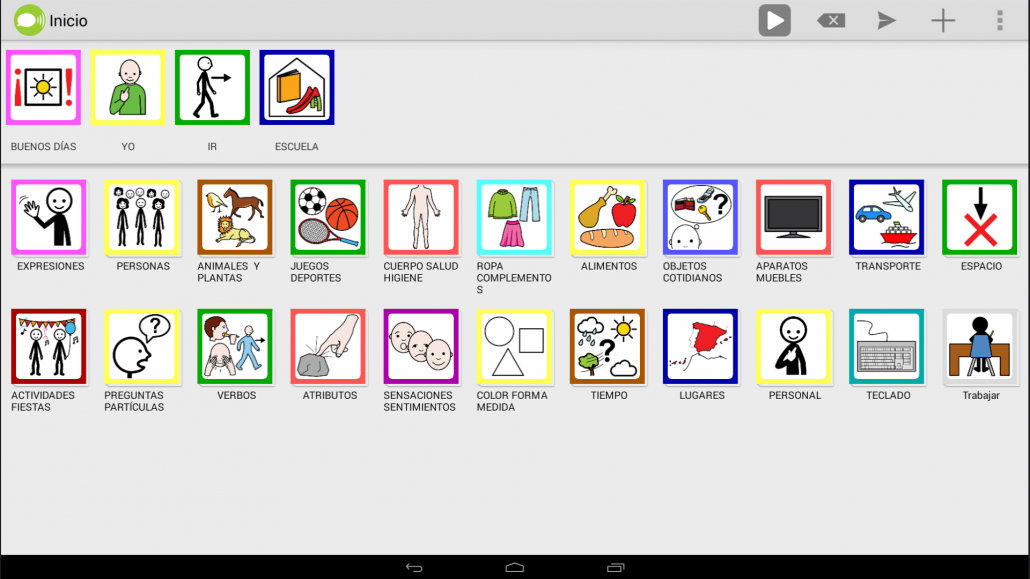 The application contains more than 9000 pictograms of ARASAACin its database. In addition to the 9000 pictograms installed by default in the application, you can add images stored on the device or take your own images using the device's camera.
To use LetMeTalkk regularly, an Internet connection is not required. It is only necessary for its initial installation. Therefore, we can use it in almost any situation, such as hospitals, nursing homes, school and home.