To install LetMeTalk on Android you must do it manually by downloading the APK from this link since the application is no longer distributed in the Google Play Store.
For iOS we recommend that you search from your device for the application directly in the AppStore. Enter in the search box the full name, LetMeTalk, and it will be available for download.
You can also download it from Amazon Apps if you have a user account on Amazon.
Once the application is installed, click on Open and the program will initialize and start with the default settings.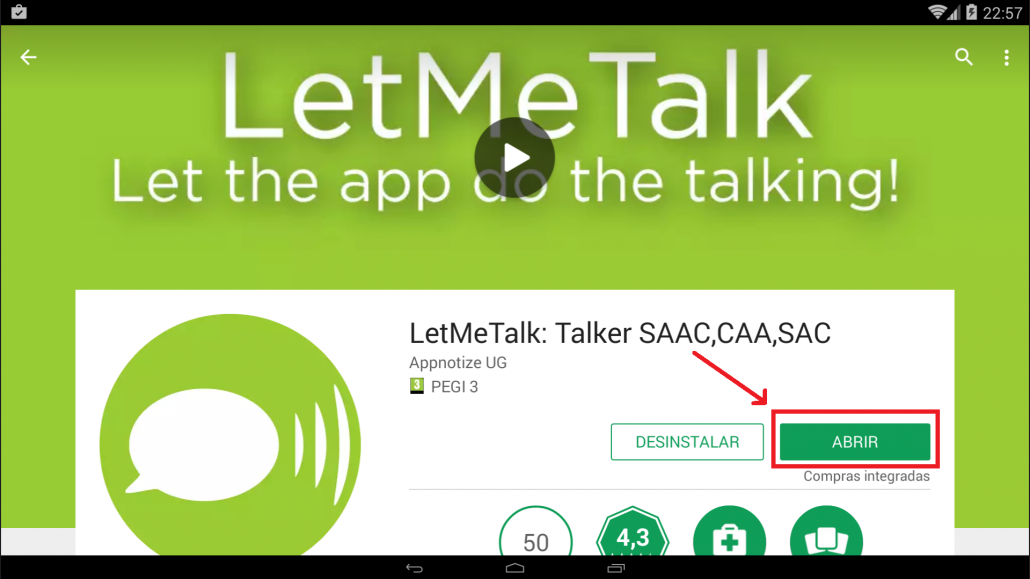 As you can see, LetMeTalk is installed with an initial basic vocabulary,classified by categories, which we will modify and expand as we will discuss in the following chapters of this video tutorial.