COGNITIVE ACCESSIBILITY THROUGH SIGNAGE WITH SYMBOLS – VISTA ALEGRE'S PLAYPARK – CÓRDOBA
The City Council of Córdoba and the Autism Association Córdoba are carrying out the initiative to create accessible parks to facilitate the inclusion of all people in all spaces of the city. through the use ofARASAAC symbols.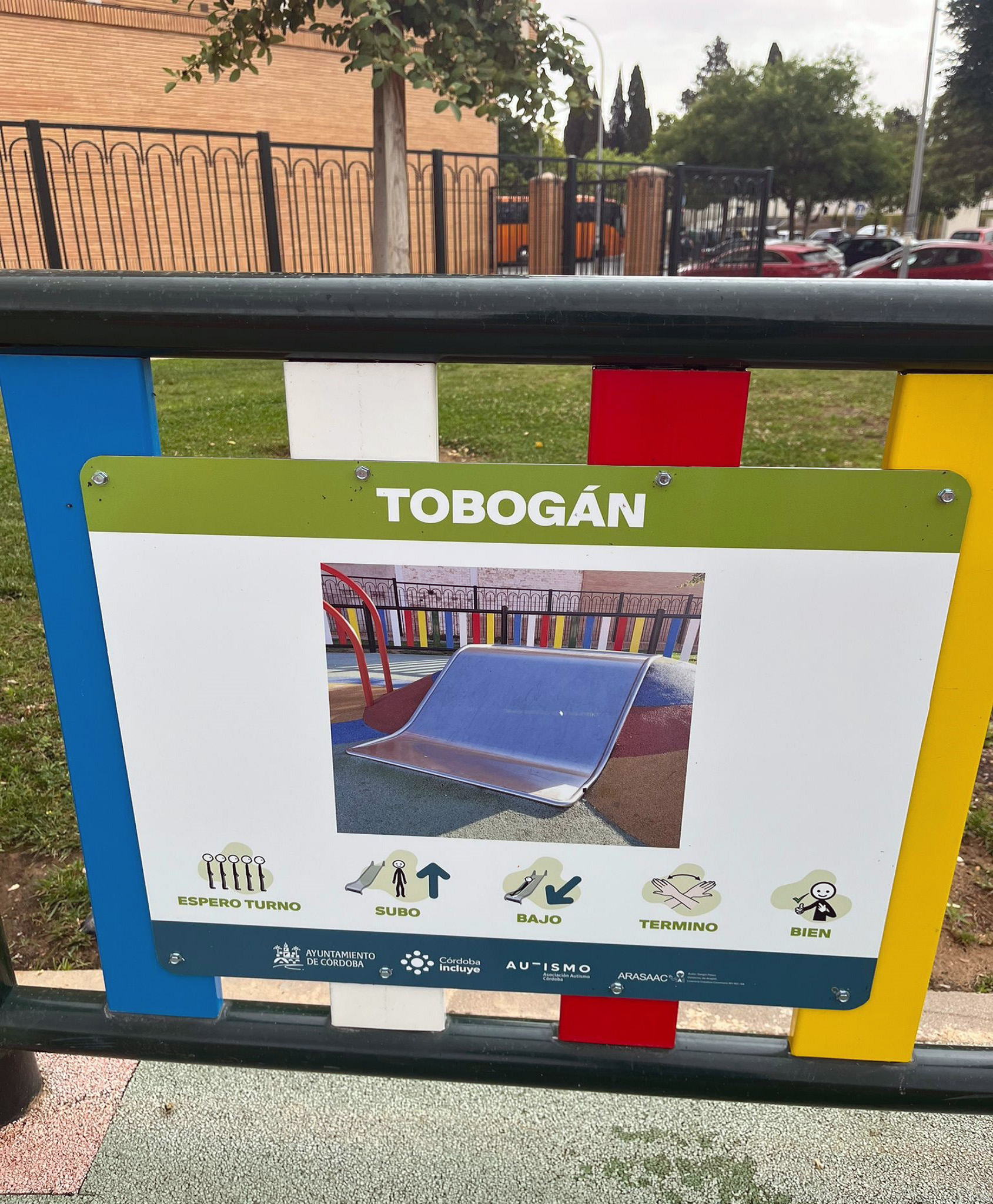 To do this, a series of posters have been installed that include the name of the installation, a photograph and a sequence with symbols for proper use.
An explanatory poster has also been placed to raise awareness and sensitize on how to act with people who have problems of communication and understanding of the environment.
From ARASAAC, we convey our congratulations to all the institutions involved in the initiative and our thanks for trusting in our pictograms to carry it out.