ACCESIBILIDAD COGNITIVA CON PICTOGRAMAS EN LA LEGISLATURA – CASA DE LA PIEDRA – JUJUY – ARGENTINA
The Legislature of Jujuy (Argentina), based on an initiative proposed by the Hablemos de Autismo foundation of Jujuy, will incorporate pictograms of ARASAAC to the Casa de la Piedra to facilitate accessibility for people with difficulties in communication in the Casa de la Piedra.
In this regard, the president of the foundation, Viviana Maza, commented that they sent a proposal to the Legislature, explaining the importance of pictograms, "which are alternative means of communication that children with ASD need. Their use is very beneficial for them ".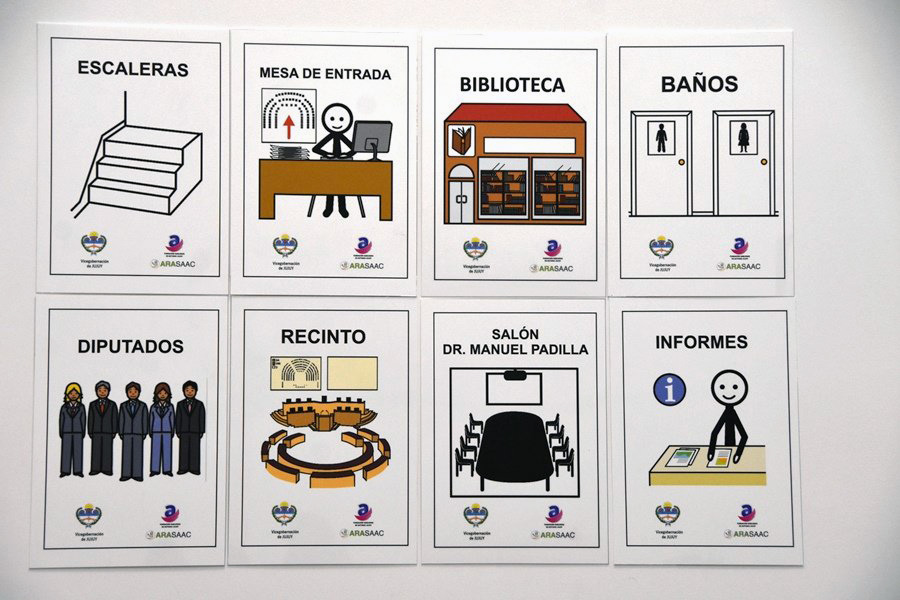 Valeria reported that pictograms are used in many parts of the world and the goal is for these people to go to places like the Legislature and be able to find out about the spaces that they encounter on the way: the bathroom, the presidency, the meeting rooms. meetings, the venue, etc.
The idea is to reach all businesses and institutions in the province and provide advice so that they can implement the pictograms and facilitate understanding and communication for people with autism and other people who also need it.
From ARASAAC, we convey our support and our recognition to all the people and institutions involved and our gratitude for trusting in our pictograms to carry it out.