LEARNING AND SERVICE PROJECT
"

HELPING PEOPLE

"

– COworkids MILAGROSA.
"HELPING PEOPLE" is a Learning and Service project carried out by the children and adolescents of the Milagrosa – Arrosadia neighbourhood who participate in the activities of COworkids Milagrosa, the Pamplona City Council's child, adolescent and family prevention programme.
The aim of this project is to place pictograms in the different spaces and information boards of the Milagrosa Social Initiative Community Centre and in shops, associations and other entities in the Milagrosa – Arrosadia neighbourhood.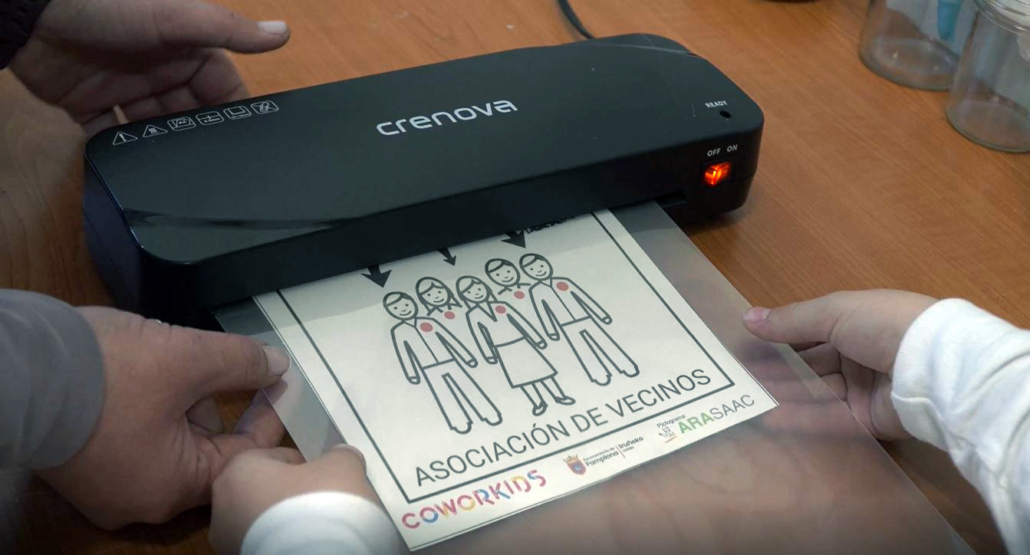 This Community initiative has been implemented with the cooperation of the Navarre Autism Association ANA, who designed and produced the poster for us to put at the entrance of our community centre, as well as with the collaboration of ARASAAC, who throughout this process has been orienting and guiding us on the right steps to take, in order to make our community centre a accessible space for everyone.
After a long month of hard work, but also much, much enthusiasm, the children and adolescents of COworkids Milagrosa have already placed more than 100 pictograms throughout their neighbourhood.
From ARASAAC, our congratulations to all the participants in the initiative and our thanks for trusting our pictograms to carry it out.