ACCESSIBLE PANELS IN THE TOWN HALL OF VILA JOIOSA DESIGNED BY VILAMUSEU – ALICANTE
The Department of Historical Heritage of the City Council of Vila Joiosa (Alicante) installs 11 panels of great accessibility in key places of the historical heritage of the city, incorporating easy reading and pictograms to complete its intellectual accessibility.
The new panels allow you to know in a completely accessible way the Roman Tower of Sant Josep with its enclosure and Roman funerary gardens (6 panels), the Cultural Park of El Castell (4 panels) and the sector of the Phoenician and Roman necropolis of Casetes. The panels have been designed by Vilamuseu and the Municipal Archive has participated in the drafting of the texts.
This latest generation of panels designed by Vilamuseu incorporates, together with the three languages (Valencian, Spanish, English) in accessible typography (also for people with visual rest), for the first time texts in easy reading and pictograms of ARASAAC, property of the Government of Aragon that are distributed with Creative Commons license. In its elaboration, the direct collaboration of the coordinators of ARASAAChas been very important, with which Vilamuseu works closely to offer, gradually, all the texts of panels and the museum itself in this system.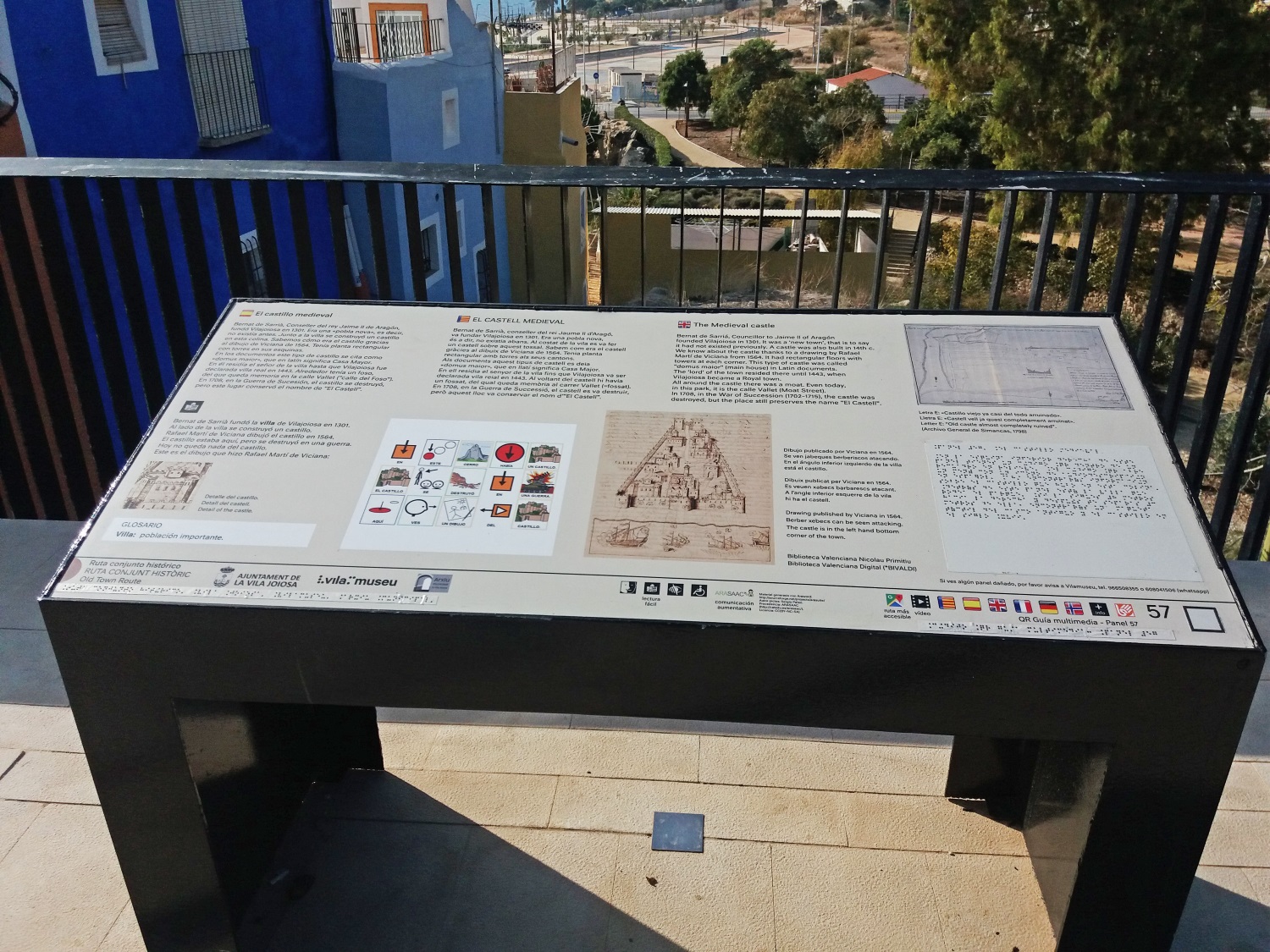 In addition to ARASAAC,it has had the disinterested collaboration of the photographer Paco Lloret and the Valencian Digital Library (Bivaldi),which have provided quality images. The contents accessible in video and audio through the QR code are completed with the collaboration of the Federation of the Deaf of the Valencian Community (Fesord) and Onda Cero Villajoyosa.
From ARASAAC,we will continue to support and collaborate in this great initiative and we convey our gratitude for having our pictograms to carry it out.
Congratulations on the excellent work to all the institutions involved!