PICTOGRAMS OF ARASAAC IN THE FILM
"

QUIEN A HIERRO MATA

"

PRODUCED BY VACA FILMS AND DIRECTED BY PACO PLAZA.
On August 30, 2019, the film"QUIEN A HIERRO MATA"was released, a film directed by Paco Plaza and starring Luis Tosar, María Vázquez and Xan Cejudo in which one of the protagonists uses a notebook with pictograms of ARASAAC to communicate.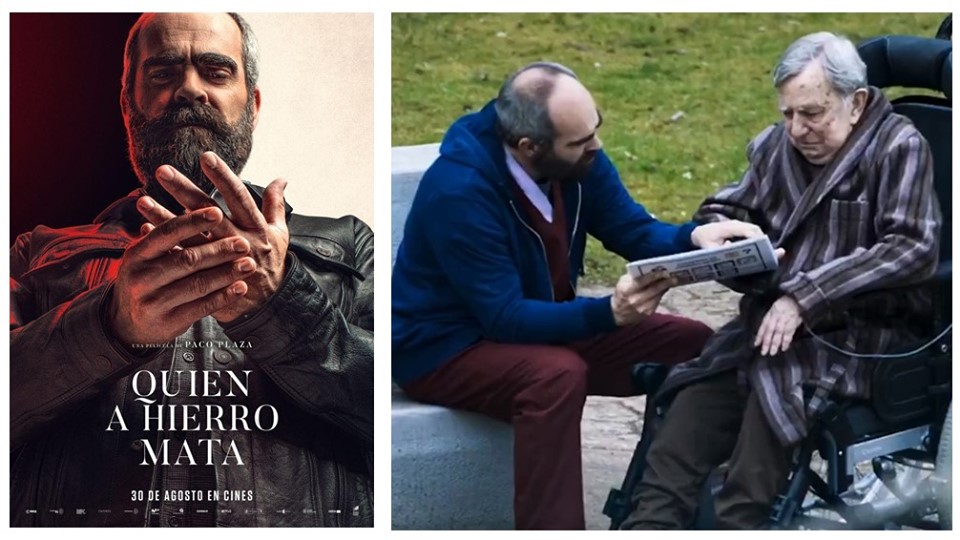 A few months ago, they contacted the producer
Vaca Films
with the coordinators of
ARASAAC
requesting authorization to use the pictograms in their new film.
From the first moment, the idea seemed great and we offered our help to make a communication notebook with the necessary pictograms so that one of the protagonists, Xan Cejudo, could use it to communicate during some scenes.
From ARASAAC,we want to express our gratitude to all those involved in the production and shooting of this fantastic film for having trusted in our pictograms and in our work to give visibility to communication and cognitive accessibility in the world of cinema.
Of course, we also convey our congratulations for the reviews that "Quien a hierro mata" is receiving and, at the moment, it is already considered one of the five best films of 2019.