SIGNAGE WITH PICTOGRAMS OF THE BUSES OF LINE 85 – QUILMES – BUENOS AIRES
The Cognitive accessibility is becoming a reality in Argentina and the units of the Line 85– The band of Saes, hand in hand with Alejandro Garro, joined the initiative of Salidas inclusiva with the aim of design the adaptations of the signage of the collectives with pictograms of ARASAAC.
This initiative of signaling the groups with pictograms will facilitate the trip for those with TGD (Pervasive Developmental Disorder), people with ASD (Autism Spectrum Disorder) or people with communication difficulties.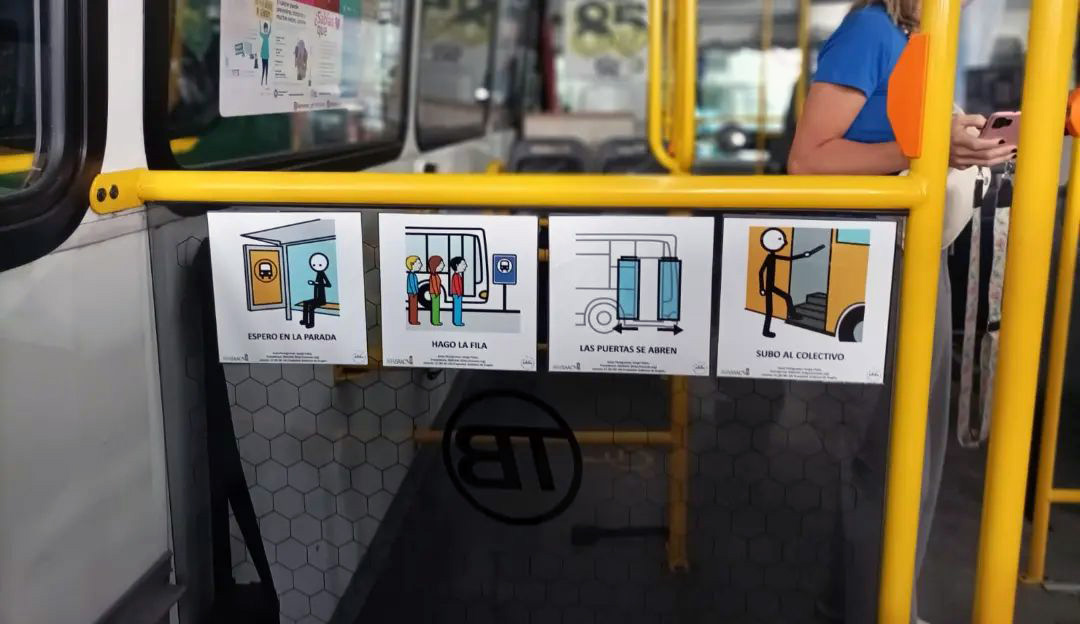 Line 85 runs from Ciudadela to Quilmes and vice versa, crossing the entire Autonomous City of Buenos Aires and becoming the first bus line in Argentina marked with pictograms.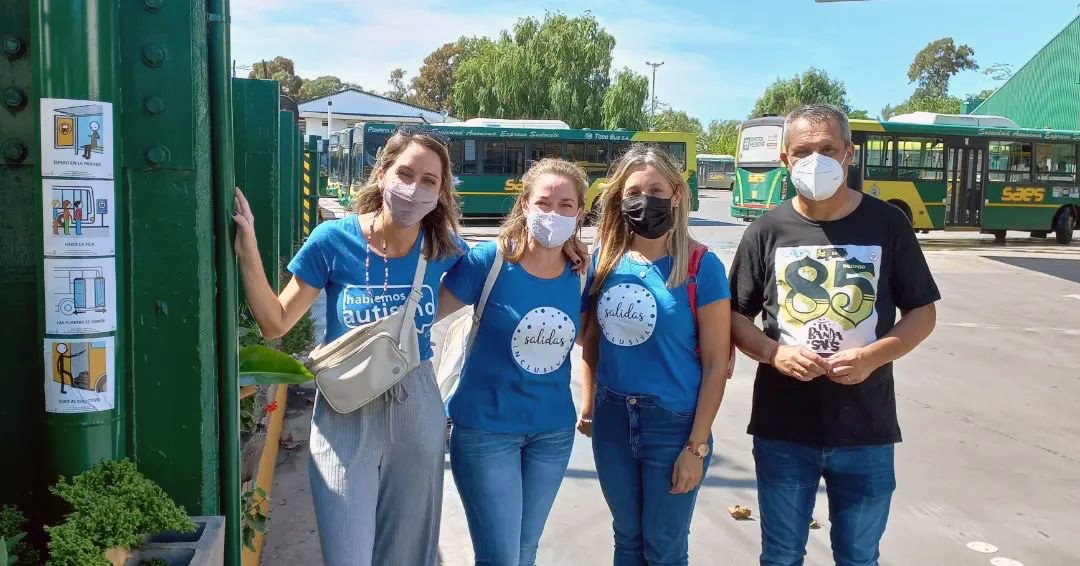 On the day of the presentation, the group of Tgd Padres TEA Quilmes was present with their children, who placed the signage of the first unit.
From ARASAAC, we convey our congratulations to all the institutions involved in the initiative and our thanks for trusting in our pictograms to carry it out.