SIGNPOST WITH PICTOGRAMS OF THE SHOPPING AND LEISURE CENTER 7 PALMAS – LAS PALMAS DE GRAN CANARIA
The 7 Palmas Shopping and Leisure Center, aware of the diversity of the people and families that visit it, have launched the project "Extraordinary beings", in collaboration with Canarian Association of People with Pervasive Developmental Disorders- ACTRADE, becoming an accessible and sensitive shopping and leisure center for people with autism.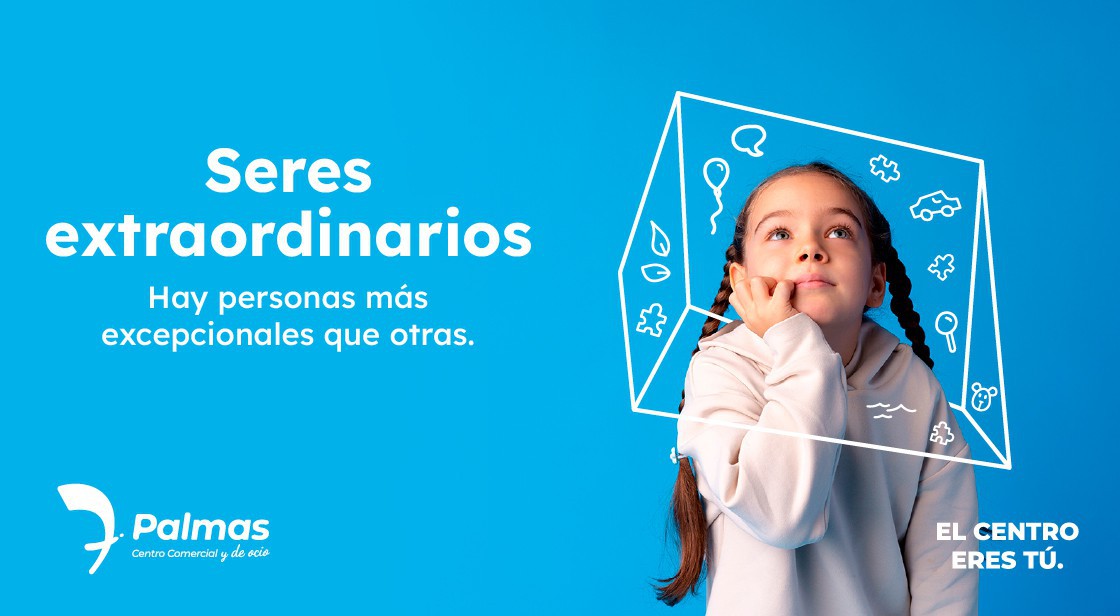 The objective is to be an accessible and sensitive center with functional diversity, through the information and language of the facilities, with areas and premises marked with ARASAAC pictograms, which facilitate functional communication and understanding of the environment.
In addition, the center has sensitive hours, which provide a welcoming environment for customers and also for people with ASD and functional diversity, by adjusting the intensity of sounds and lights, among other actions.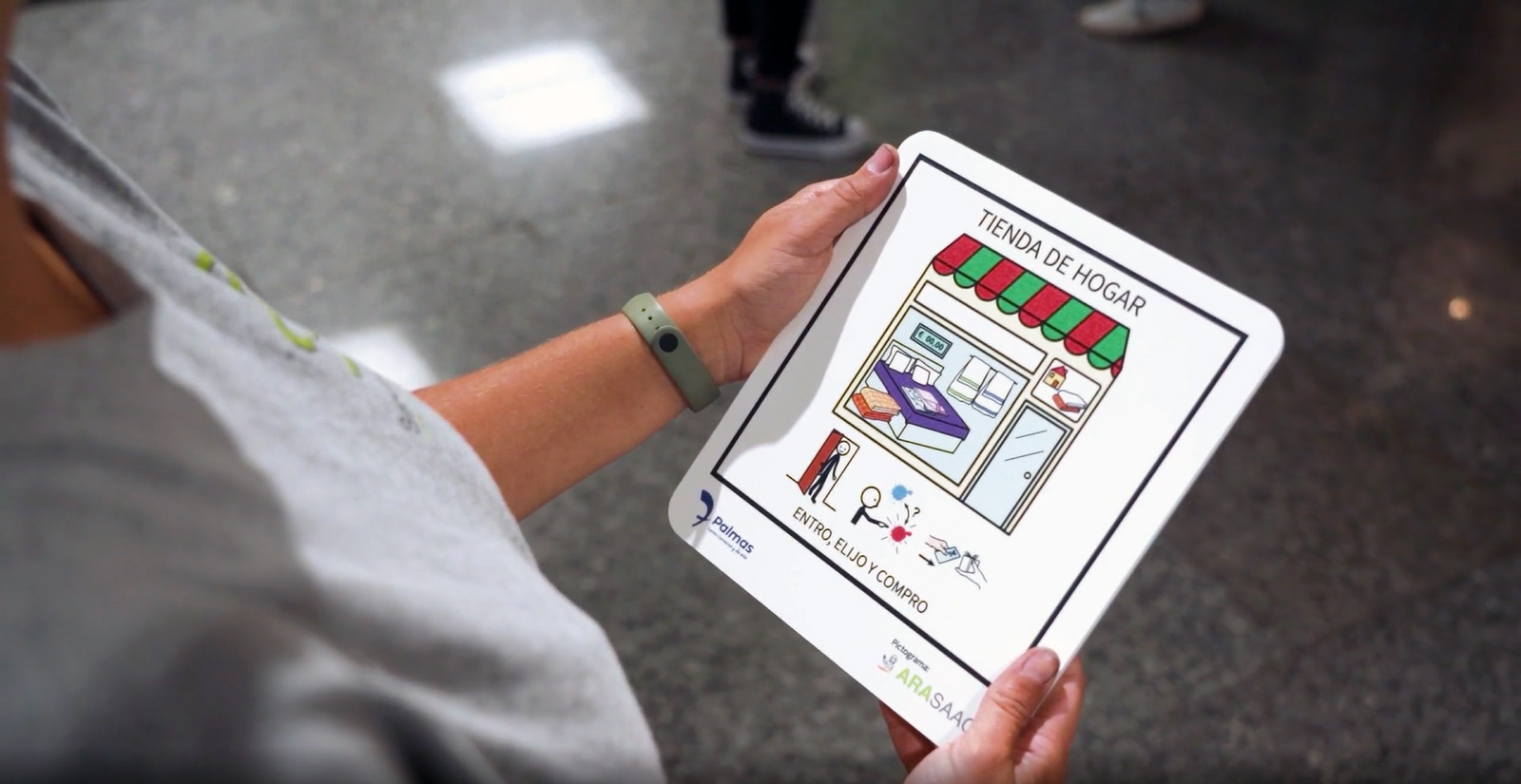 In the shopping center, information panels have also been installed to raise awareness about what autism is and how a person with ASD relates.
Another of the key points of change is staff training, so that the entire team is sensitized, informed and aware, and can thus help everyone in understanding and coexistence in the center.
From ARASAAC, our congratulations to all the institutions involved and, especially, to Leticia Ferrera, who has developed the project, and thank you all for trusting in our pictograms to carry out this fantastic initiative that helps many people to improve their personal autonomy. in your leisure time.