The story "Heartstone", created by Rosa M. Maldonado Sánchez and illustrated by Darío Morente Estirado, has been adapted in easy reading and with pictograms by ARASAAC.
The edition of the story has been possible thanks to the Department of Education and Culture of Ceuta.
The idea of this project arises from theCognitive Accessibility and Easy Reading Work Table "I understand my environment".
With this story we want to value non-verbal people who use Augmentative and Alternative Communication Systems (AAC). And also to show that communication is a universal right.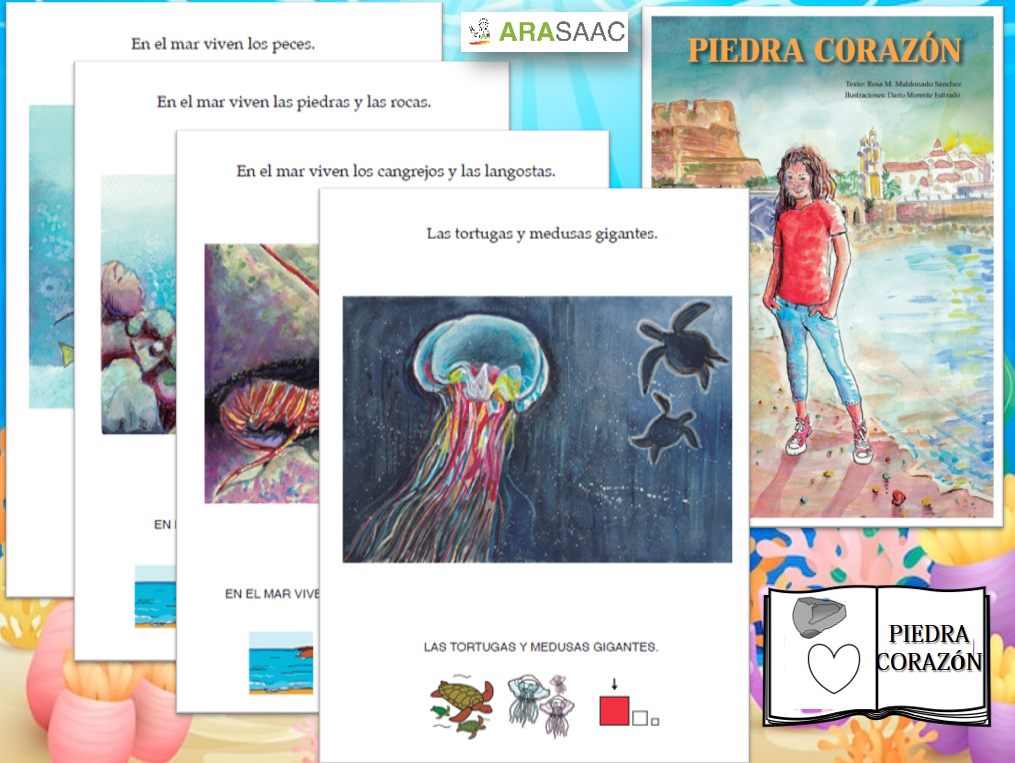 A storytelling activity has been designed for the Ceuta educational guide. The objective of this activity is to make students aware that their classmates who cannot express themselves with oral language can communicate thanks to Alternative and Augmentative Communication.
For the 2022-2023 academic year, the edition of this story will be distributed to all educational centers in Ceuta. During the development of the storytelling, several activities will be carried out in which the students will be able to use communication boards with pictograms.
In addition, the story will be distributed in the Libraries of Ceuta, in nurseries, toy libraries, Psychology and Speech Therapy cabinets, associations, the Faculty of Education, the Language departments of the IES and in the higher degrees of Communicative Mediation, Social Integration and Early Childhood Education.