UNDERSTAND MY ENVIRONMENT – COGNITIVE ACCESIBILITY WITH ARASAAC'S SYMBOLS AND EASY READING – CEUTA
The Working Table of Cognitive Accessibility and Easy Reading of Ceuta "I understand my environment"is integrated by the educational community CEE San Antonio), CERMI,representatives of families, Autism Ceuta and PROI.
The objective of this table is to create understandable environments for all people with functional diversity and / or communication problems.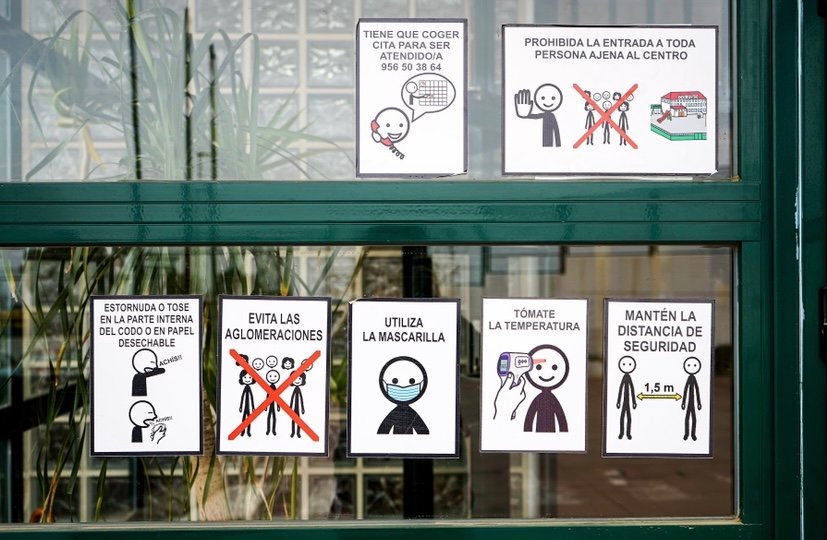 One of the main objectives of this table is to have a signage adapted with pictograms of ARASAAC in the city to facilitate the understanding of the environment and favor the full participation of all people. With this project, users of augmentative and alternative communication systems can more easily identify the signposted spaces.
Among the different projects that this table is carrying out, we can highlight the project "Put a pictogram on your door",which is being developed throughout the city and in which private companies and public entities participate. Through this project, theEducational Centers of Ceuta – CEE San Antonio, shops of the cityand official buildingshave been signposted.
Another of the projects carried out, the elaboration of material adapted with pictograms for the "School transport for people with reduced mobility of the Red Cross". Within it, the rules that must be complied with within the transports have been adapted, as well as the social stories to help the students in the entrance and exit of the school. Communication boards have also been developed for students and other users of these transports.
From ARASAAC,our total support to all this type of initiatives that will grow with new projects and our gratitude for trusting our pictograms to carry them out.