"

UNDERSTANDING THE HEALTH ENVIRONMENT

"

THROUGH PICTOGRAMS BY ARASAAC – SAN LUIS (ARGENTINA)
Project carried out by the Child Development Service of the Ministry of Health of the city of San Luis (Argentina), through which they have been elaborated two communication notebooks with pictograms of ARASAAC to understand the health environment and facilitate communication to people with cerebral palsy, intellectual disability, autism spectrum disorders, who speak another language, and different neurological diseases such as multiple sclerosis or Parkinson's, muscular dystrophies, cranio-brain trauma, aphasia or pluridisabilities of different typologies, among others.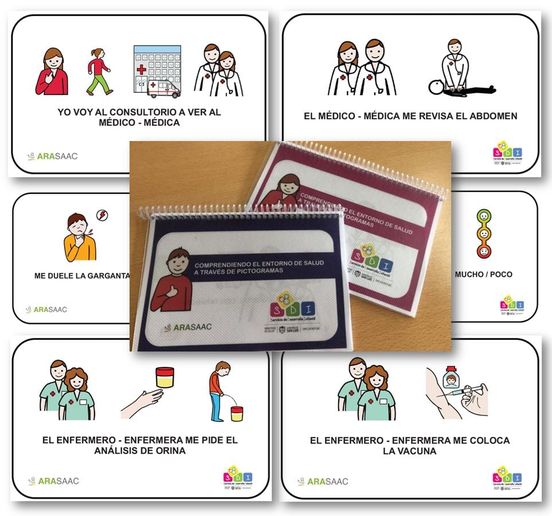 The project aims to implement pictograms in medical consultations, in nursing, laboratory and dentistry procedures. The development and implementation will be carried out progressively.
From ARASAAC, we convey our congratulations to all the institutions involved in the initiative and our thanks for trusting in our pictograms to carry it out.