ACCESSIBLE PANELS WITH PICTOGRAMS IN THE VILA MUSEU FOR THE EXHIBITION
"

MUSIC, GUNPOWER AND LANDING

"

– VILLAJOYOSA (ALICANTE)
The Vilamuseu of Villajoyosa (Alicante) has developed a series of intelligent interpretive panels with pictograms of ARASAAC for the exhibition "Music, gunpowder and disembarkation", organized by the City Council of La Vila Joiosa, together with Onda Cero and the Santa Marta Association.
Through this exhibition, we will learn about the Moors and Christians festivities of La Vila Joiosa, festivities of "international tourist interest", which have as their origin the attacks of Barbary pirates between the 16th and 18th centuries and constitute an intangible heritage of maximum interest. .
With the aim of making it accessible to everyone, the Vilamuseu has incorporatedthirty-nine videos in Spanish Sign Language (LSE)and twenty-six posters with ARASAAC pictograms.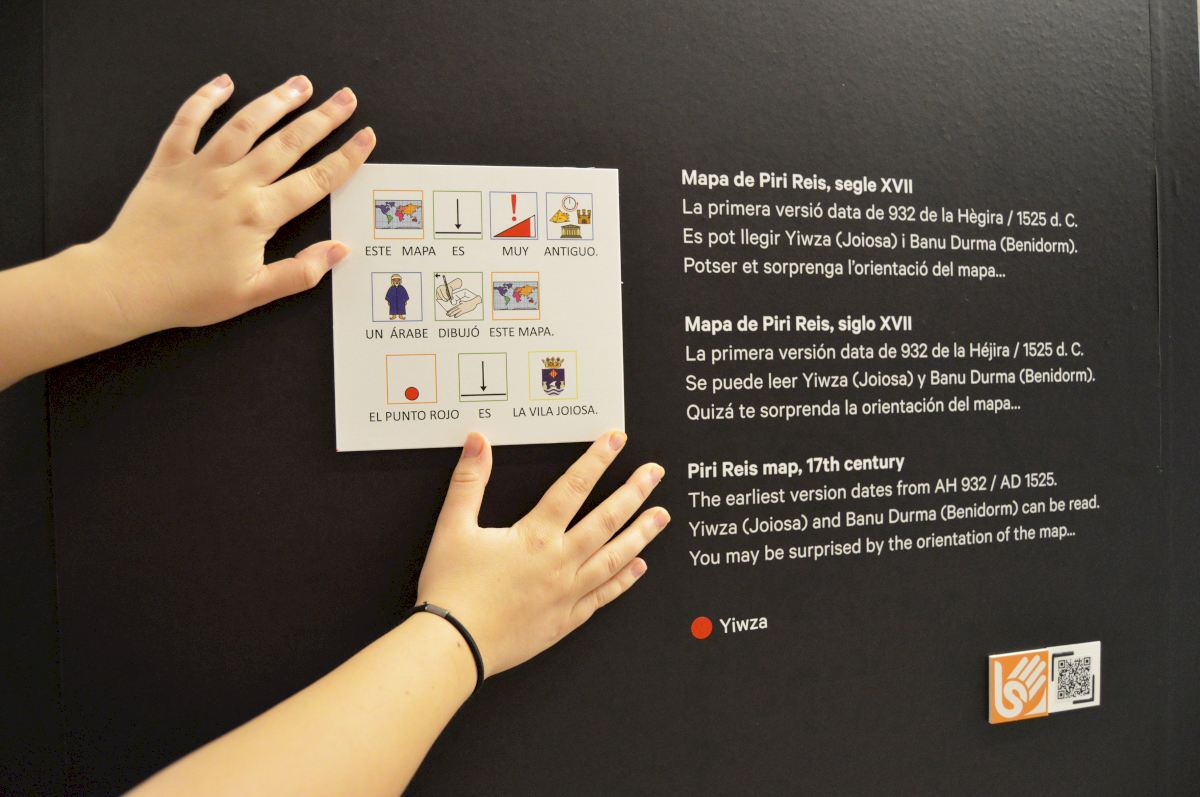 The posters with pictograms incorporateeasy-to-read texts and pictograms, which have been evaluated and validated by the users of the Center Les Talaies – Asmivi de la Vila Joiosa.
The videos in sign language of the audiovisuals are integrated into the screen itself, and the remaining thirty-four can be accessed by scanning the QR codes next to each panel or piece of the exhibition, accompanied by the LSE symbol.
From ARASAAC,our thanks to Antonio Espinosa, Director of Vilamuseu,with whom we will continue to collaborate in this type of initiatives that facilitate communication and cognitive accessibility for all people and, in this case, in the field of culture.