ARASAAC VISUAL GUIDE WITH PICTOGRAMS FOR THE EMERGENCY DEPARTMENT – HOSPITAL REINA SOFÍA DE TUDELA
The Navarrese Health Service-Osasunbidea (SNS-O) and the Navarra Association of Autism (ANA) have developed two visual guides for the Pediatric and Adult Emergency Services of the Reina Sofía Hospital in Tudela to help people with Autism Spectrum Disorders (ASD) to become familiar with the environment and medical actions, and thus avoid situations of nervousness or anxiety.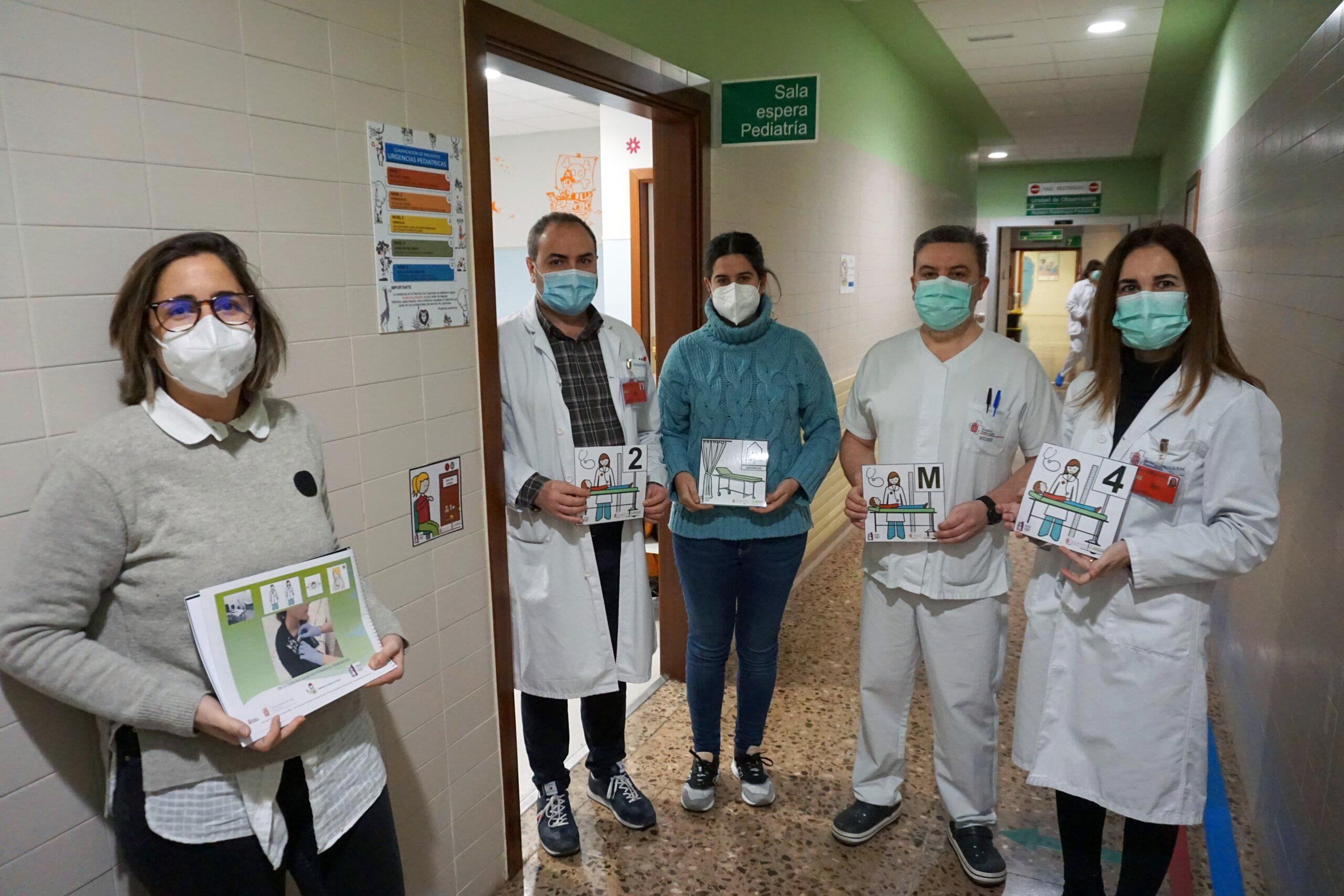 The Adapted guide for paediatric emergencies and the Guide adapted for adult emergencies are composed of a set of pictogramas made by Aragonese Center for Alternative and Augmentative Communication (ARASAAC) with the graphic representation of both the physical environment of the Emergency services , as well as the medical and health care acts they will receive. It is a tool that allows people with autism to anticipate all the possible situations in which they may find themselves, so that their state of anxiety can be reduced and health care can be facilitated.
These adapted guides will be available in the Emergency services, so that both family members and health professionals can use them with children or adults with autism during waiting times. However, it can also be used in advance at home, thus preventing states of nervousness when going to the Emergency Room, since it prepares them to visually recognize and identify the health environment and medical actions.
From ARASAAC, we convey our congratulations to all the institutions involved in the initiative and our thanks for trusting in our pictograms to carry it out.