---
GESTIAC is an application available for devices (smartphones and tablets) with Android OS.
To proceed with its installation, we must go to the Google Play Store and type GESTIAC in the search box.

In this way, we will see the application icon and, by clicking on it, we will access the application download page.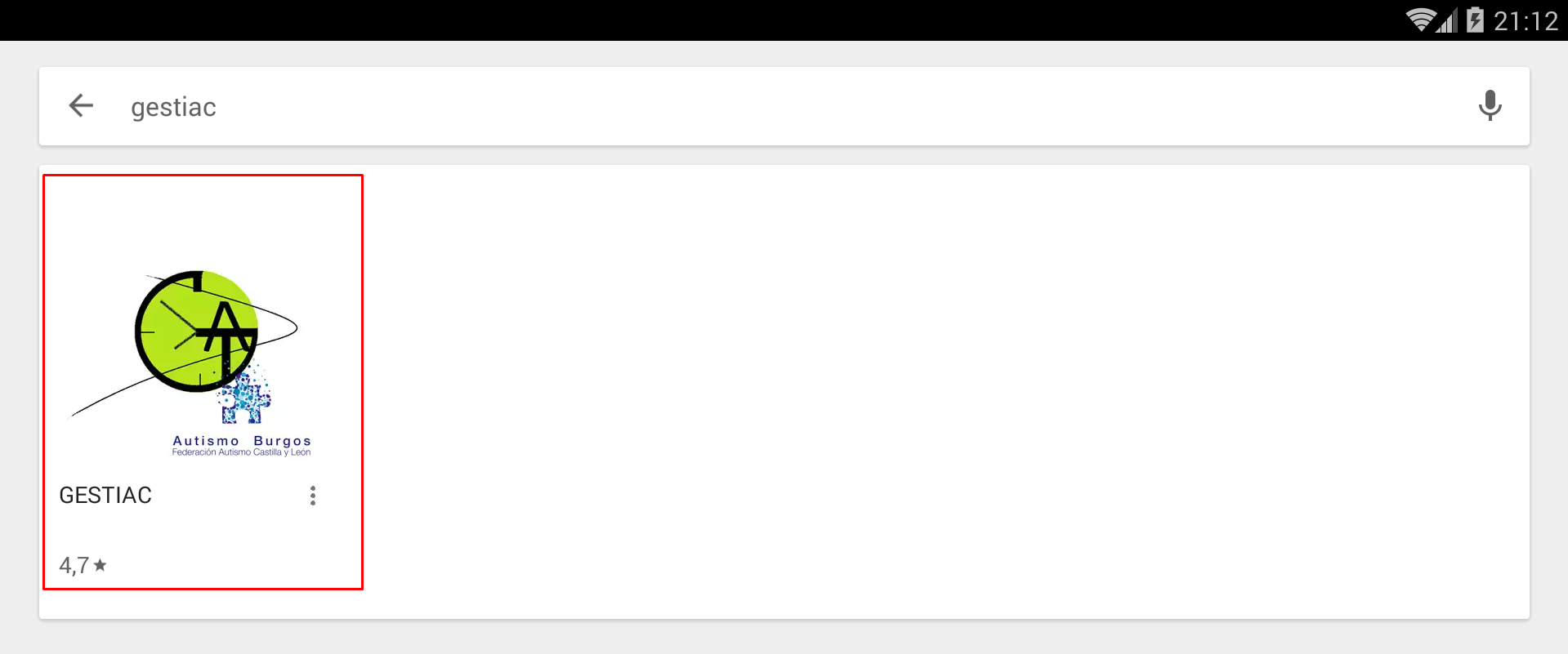 Next, click on the INSTALLbutton and wait for the entire installation process to finish.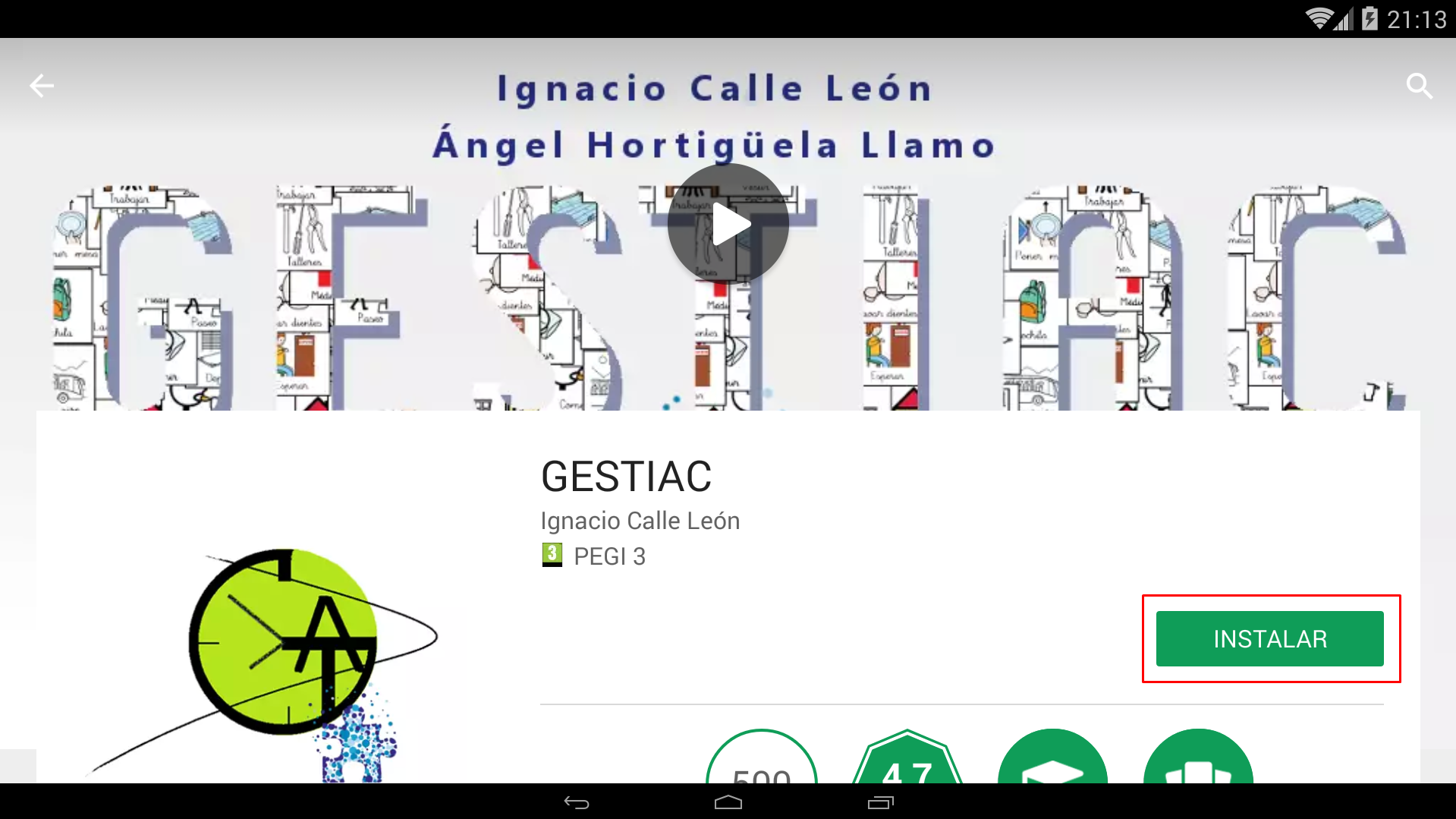 If the application asks us for any kind of permission to access the images, multimedia content and files of our device, click on OK.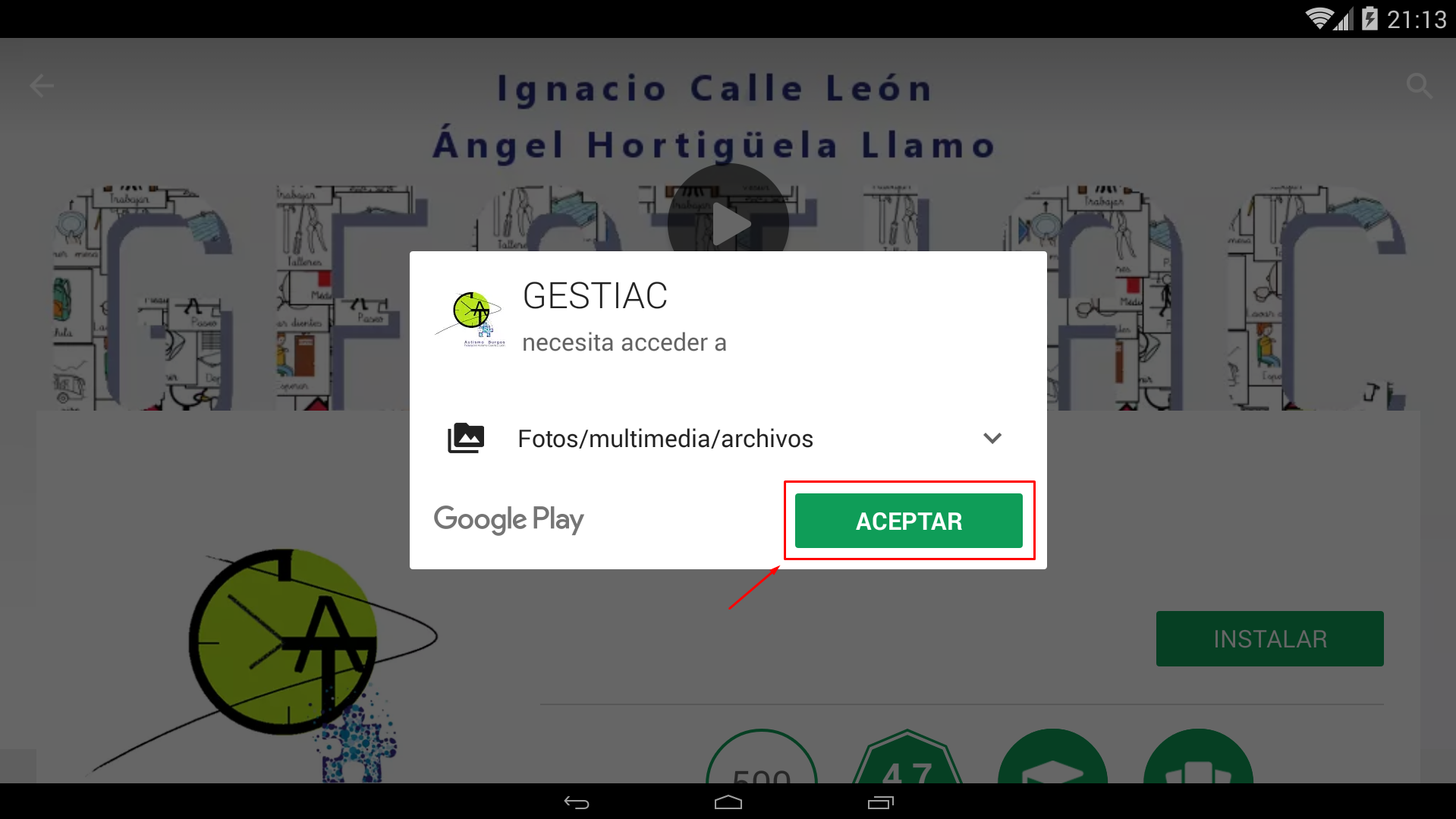 Once this process is finished, click on the OPEN button to run GESTIAC on our device for the first time.