SequenciAAC is a free web application that allows you to create and print visual sequences for the understanding, anticipation and execution of activities and tasks of daily life.
It doesn't need any kind of installation. As it is a webapp, it can be used from different types of device (computer, tablet or smartphone) with any operating system (Windows, Apple, Linux, Android and IOs)
SequenciAAC connects directly to the ARASAAC pictogram database in real time, which facilitates the immediate search-selection and customization of the same (skin color, hair color, etc.) to the characteristics of the person.
The application has been developed by Ramón Trepat in collaboration with the ARASAAC team.
How does SequenciAAC work?
The application allows you to perform sequences by entering the number of cells/steps you want at the beginning, at the top left, or the sequence itself, typed in the search box at the top right.

Once the size of the sequence has been set, the app allows you to edit the glyphs and cells individually, from each of the boxes in the sequence, or globally through the settings, Default settings, which appears in the upper right corner.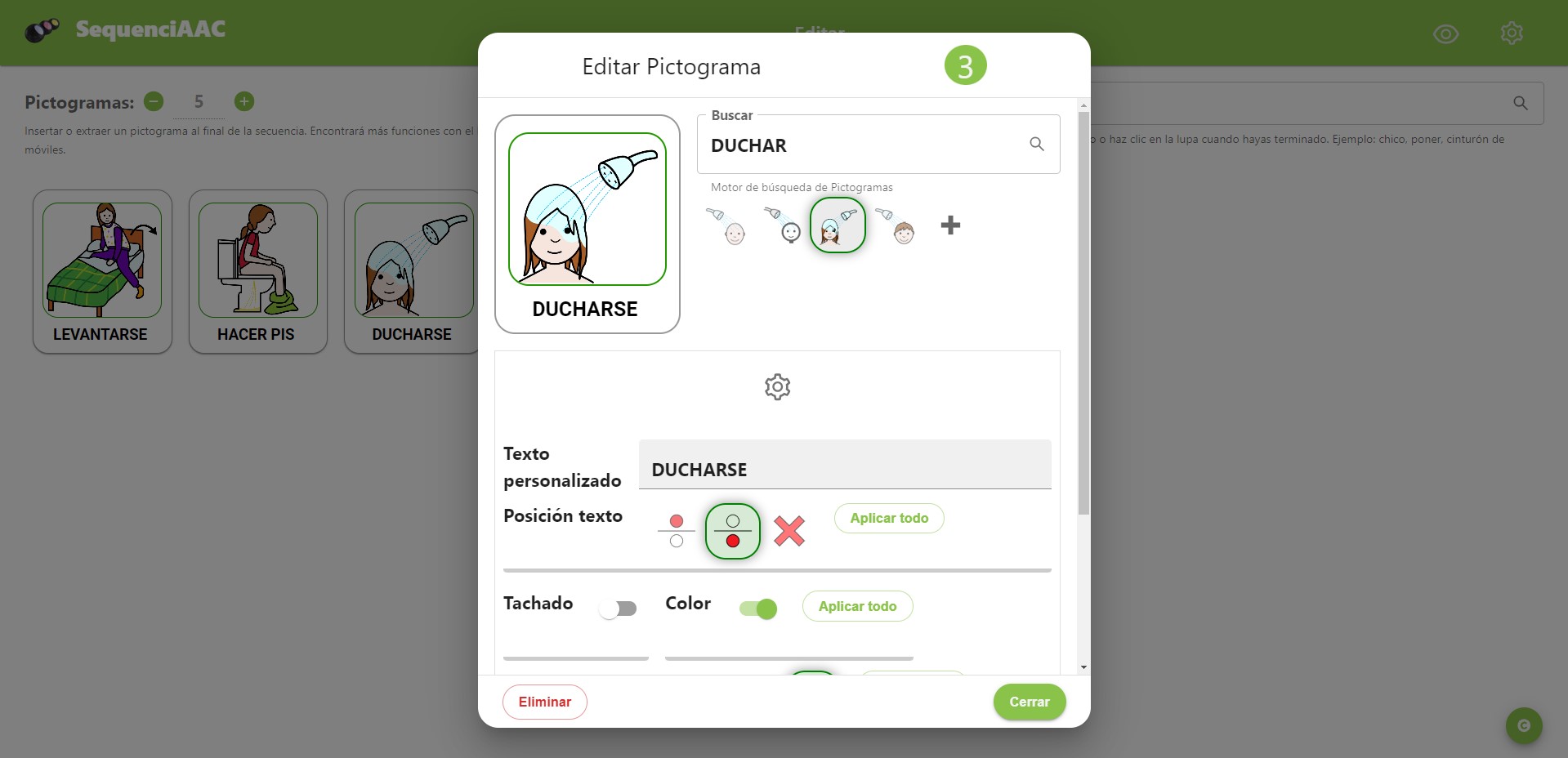 It allows you to configure whether you want a numbered sequence, black and white or color pictograms, strikethrough, color of the frames, or text position, as well as the type, color, and size of the font.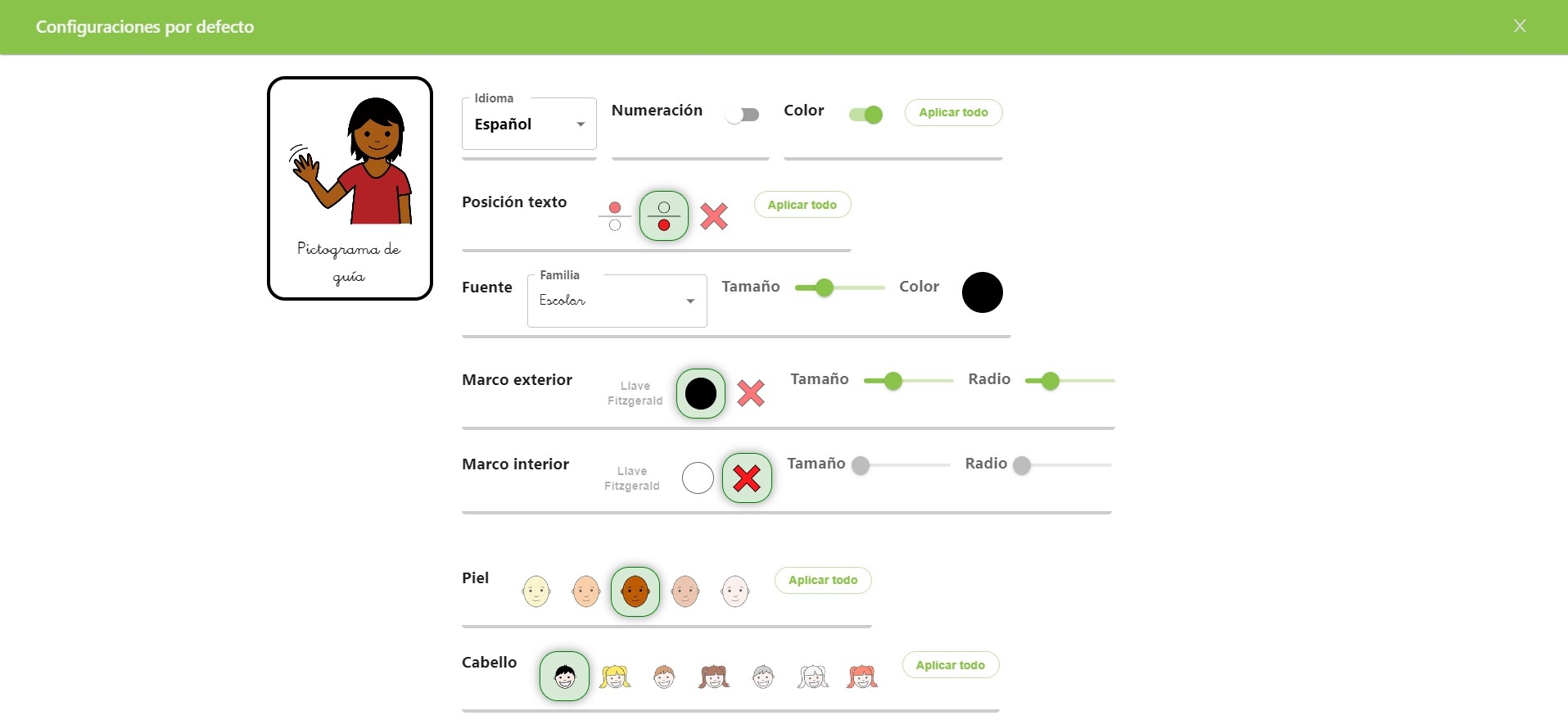 Also, from the preview screen you can set the size of the paper to be printed, the orientation of the page and the arrangement of the cells on it.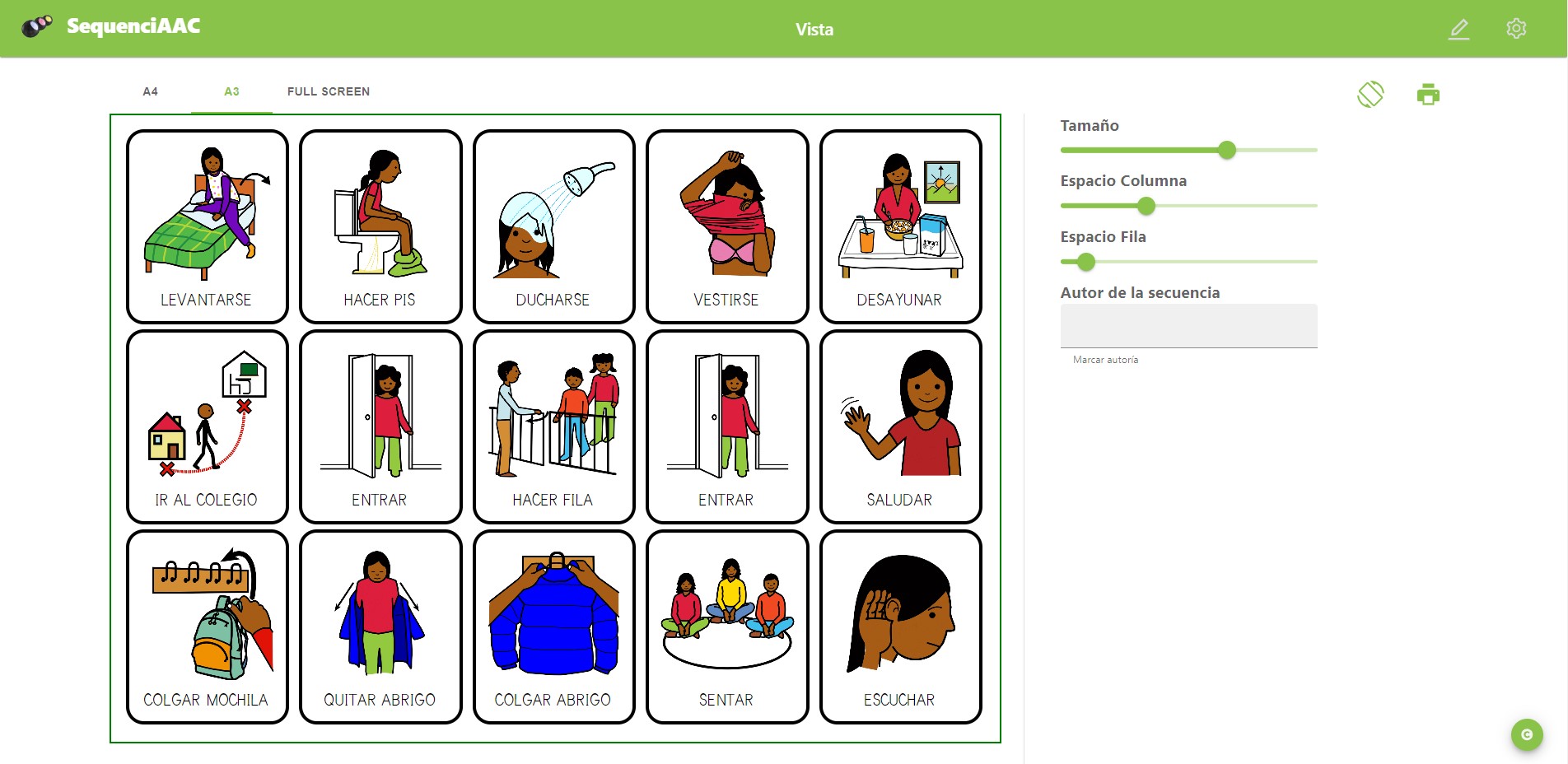 and finally print it (or save it as a PDF from the printer itself).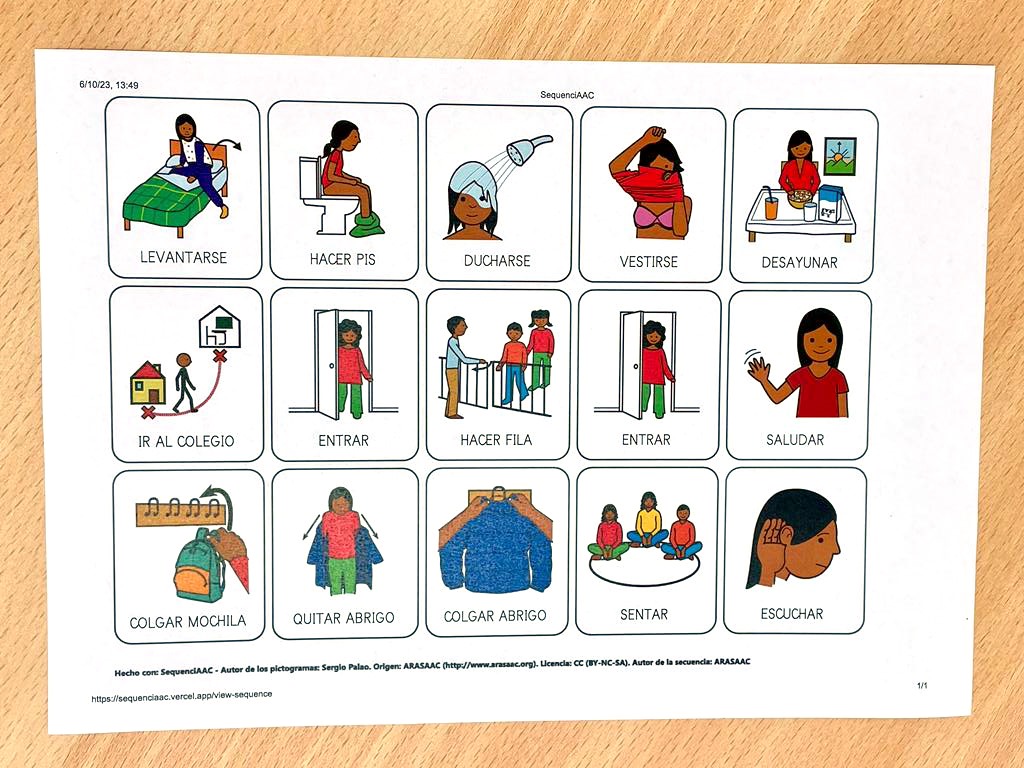 We learn step by step how to use SequenciAAC
What is a visual sequence?
Visual sequences are tools that provide sequenced and ordered information for the understanding of tasks and activities, helping to anticipate, carry out and internalize them.
With a visual sequence it is possible to sequence the steps to follow when performing a task and/or activity, working on routines or habits of daily life.
Visual sequences with pictograms are very useful for people who have difficulty predicting and structuring time, as they help them:
Identify the activities they are going to perform.
Know the expected response.
Anticipate what's going to happen next.
Acquire an overview of the passage of time.
This temporal organization of a task improves the ability to perceive the succession of events over time, discovering the elements that determine the chronological order of events in the different tasks and activities that are going to be carried out.
The temporal structuring of the tasks and the steps necessary to carry them out is essential to improve their execution, the autonomy when performing them, or even the emotional stability of the users, facilitating by extension the learning of them.