2. INSTALLATION AND UPDATING OF THE PICTOGRAM DATABASE

---
Before installing AraSuite, you should uninstall the previous version for those of you who have it installed.
To proceed with its download and installation in Windows,we must enter the AraSuitewebsite in SourceForge and click on the Downloadbutton.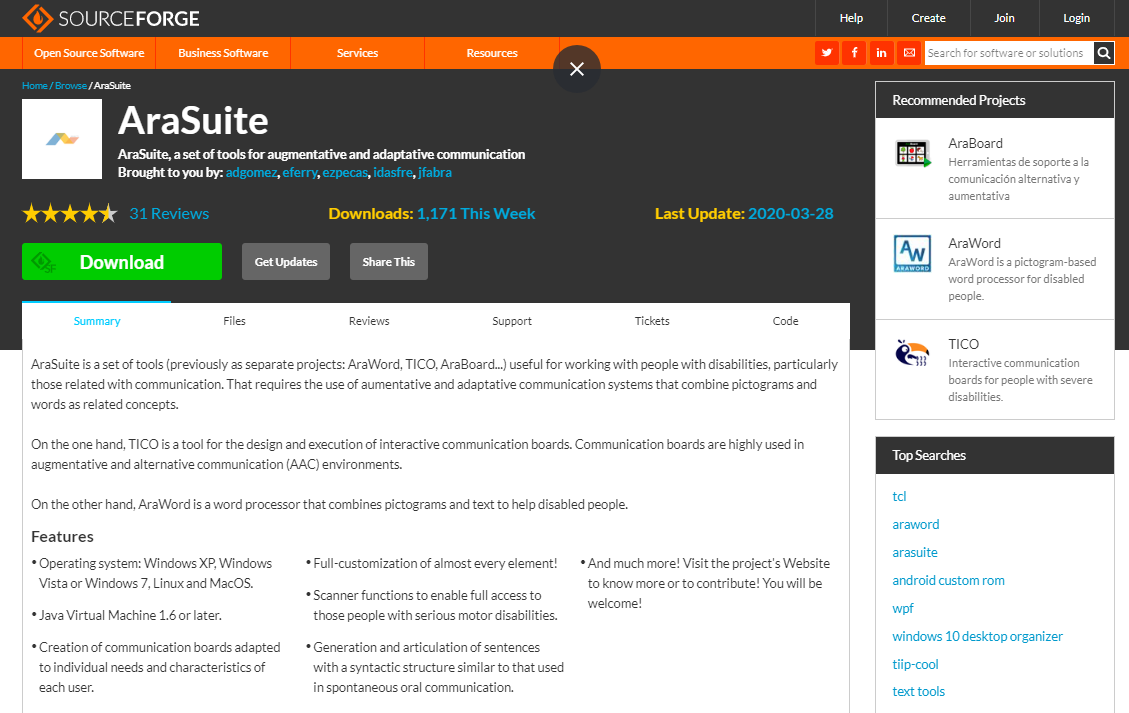 The MacOS and Linux versions can be downloaded from this other page:
http://sourceforge.net/projects/arasuite/files/
Once you press the Downloadbutton, a new page will open. We must wait a few seconds for the compressed file download window to open.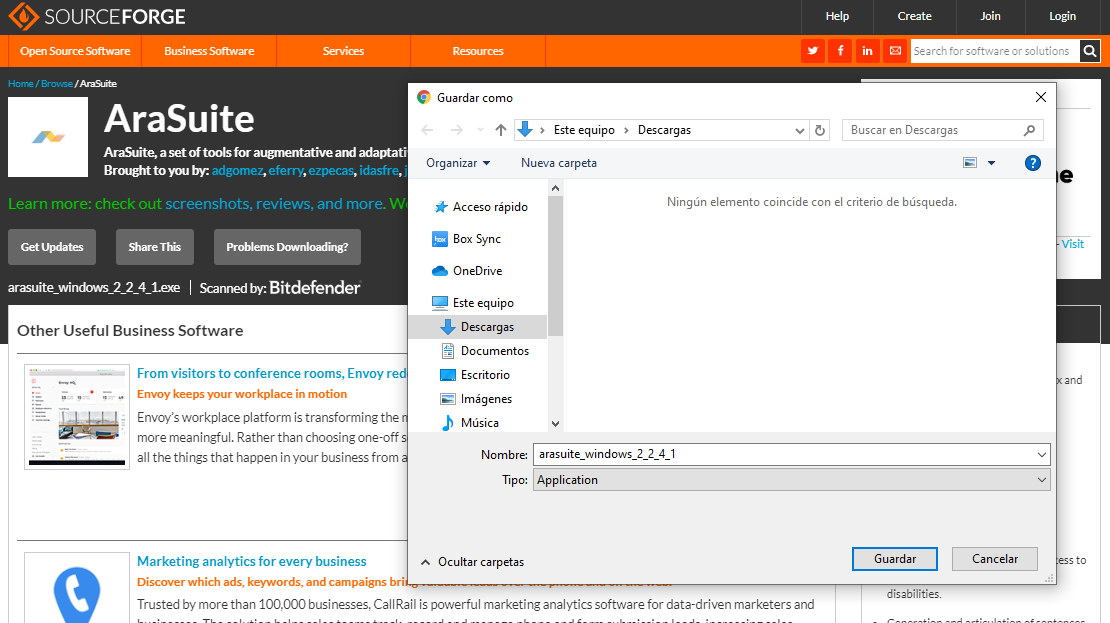 When we have downloaded the file, we must double click on it and follow the installation process without modifying the parameters that appear by default.
As you can see, AraSuite also contains the applications TICO Interpreter and TICO Editor,corresponding to theTICO Proyect – generator of Interactive Communication Boards that is also included in the Suite.
To create a shortcut on the desktop, you should open the File Explorer and go to the C: drive, where you will find the AraSuite folder and, within it, AraWord.

We double-click on this folder to open it and right-click on the AraWordApp file to send it to the Desktop.
To finish the installation process, we will open the application, clicking on the icon on the desktop, and we will have to select the Resource Manager in the Toolbar and, later, on Check for updates. In the new window, it is noted that "There is a new version of the pictograms". Click on the Update button to download the pictograms that, later, we will use with AraWord and TICO.

We can also install the pictograms, opening AraWord and selecting Tools – Resource Manager – Check for > > updates
After the update process, we can use the application with the entire database of ARASAAC pictograms and enjoy the new implementations it incorporates.