COGNITIVE ACCESSIBILITY WITH PICTOGRAMS OF ARASAAC IN THE DELIBERATE COUNCIL OF THE CITY OF SALTA – ARGENTINA
The Deliberative Council of the City of Salta(Argentina) becomes the first municipal public space in the city fully signposted with universal signage, providing communicative accessibility to all its users. To do this, symbols developed by the Aragonese Center for Alternative and Augmentative Communication (ARASAAC)have been used.
According to the regulations, the signage will be installed gradually in all public spaces: road signs, street signs, commercial activities, sports clubs, schools, religious temples, events, places and tourist spaces located in the town.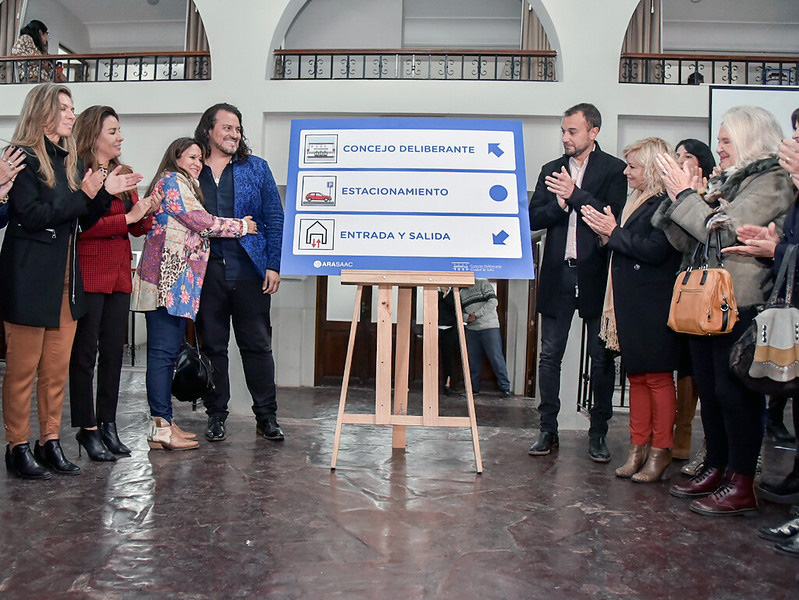 The external signage will indicate the functionalities of the dependency and the internal one will allow users to obtain the information of the medium in which they are located in an accessible way and that facilitates to manage with autonomy.
Its implementation aims to constitute spaces with universal design aimed at reducing inequalities, providing help to needy groups, promoting equity and respect for others.
From ARASAAC, we convey our congratulations to all the institutions involved in the initiative and our thanks for trusting in our pictograms to carry it out.