SIGNAGE WITH PICTOGRAMS OF LA UNION BAKERY – TOLHUIN (ARGENTINA)
The bakery "La Unión" in Tolhuín (Argentina) is a must for tourists and an emblem of the southernmost province of Patagonia and Argentina.
This bakery is a meeting place par excellence, where, in addition to its delicious pastries (facturas), you can share memories of famous people and personalities of the national show business who have visited it.
Emilio Saénz, owner of the bakery, and his daughters Belén and Eugenia thought that, from this popular space, they could raise awareness about communication, cognitive accessibility and autism.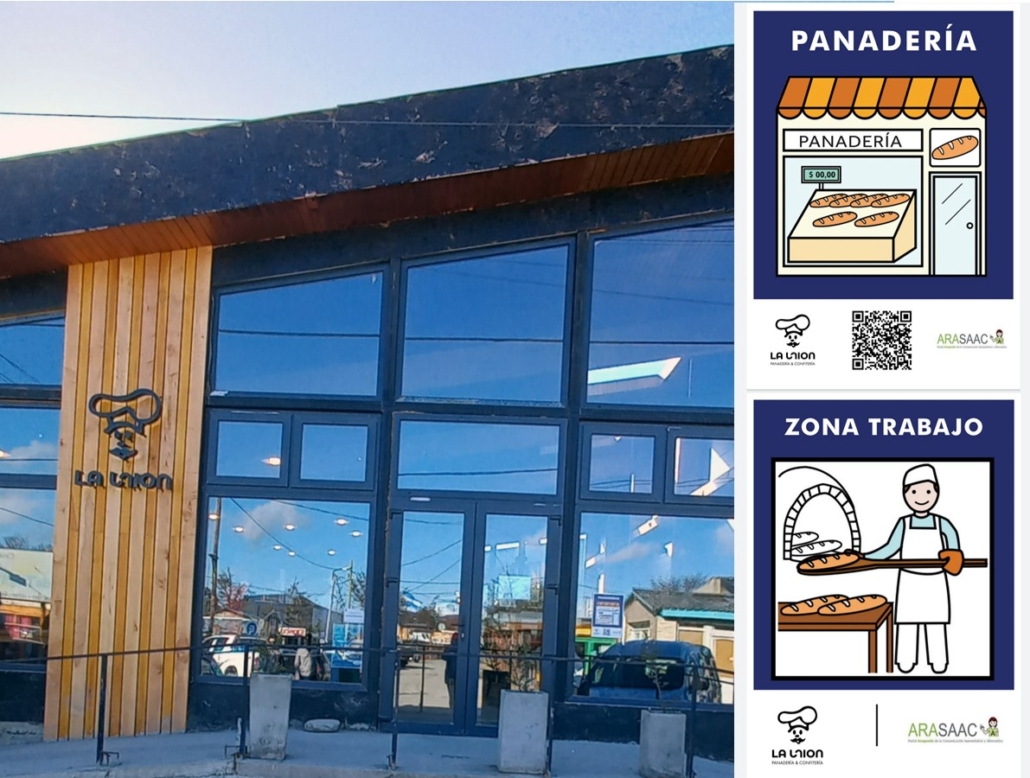 To this end, they designed a project that included the creation of communication boards, the signage of the spaces and the adaptation of the information of the honorees, who have visited the bakery.
To carry out the project, designers Cristian Segovia and Cristina Medina created all the inclusive signage with ARASAAC's pictograms. They also counted on the collaboration of Sergio Adrián for the adaptation of the materials to the Braille system.
From ARASAAC, our congratulations to the bakery La unión and all the people who have developed the project and our thanks for trusting our pictograms to carry it out.