COMMUNICATION NOTEBOOKS WITH ARASAAC PICTOGRAMS FOR UKRAINIAN REFUGEES – TRANSLATIONS IN DIFFERENT LANGUAGES
Communication boards with pictograms from ARASAAC can help not only people who do not speak, but also those people who do not speak a certain language. Therefore, in the face of the influx of refugees from Ukraine, different collaborators are sharing multilingual dashboards based on pictograms, so that children and adults can establish functional communication more easily in the countries where they seek refuge.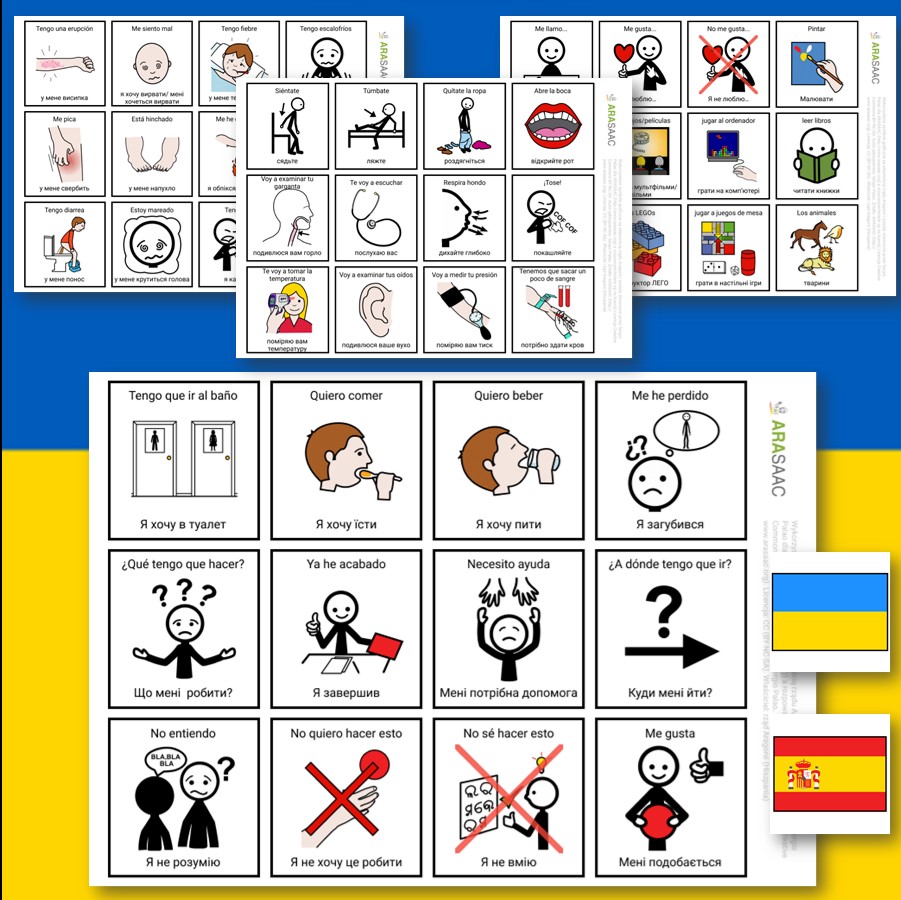 In these materials, vocabulary is distributed in different boards by categories: most important messages, necessary clothing, visit to the doctor / pharmacy, school support (classroom grades, school supplies, announcements of teachers and students, lesson plan).
Our thanks to all the collaborators for putting their effort and time at the disposal of a fundamental initiative for many people.
Below we show you the different SHARED MATERIALS: