AsTeRICS Grid Dynamic Communicator
Quick visual guide to create a new communicator in AsTeRICS Grid
Welcome Screen – Choose one of two options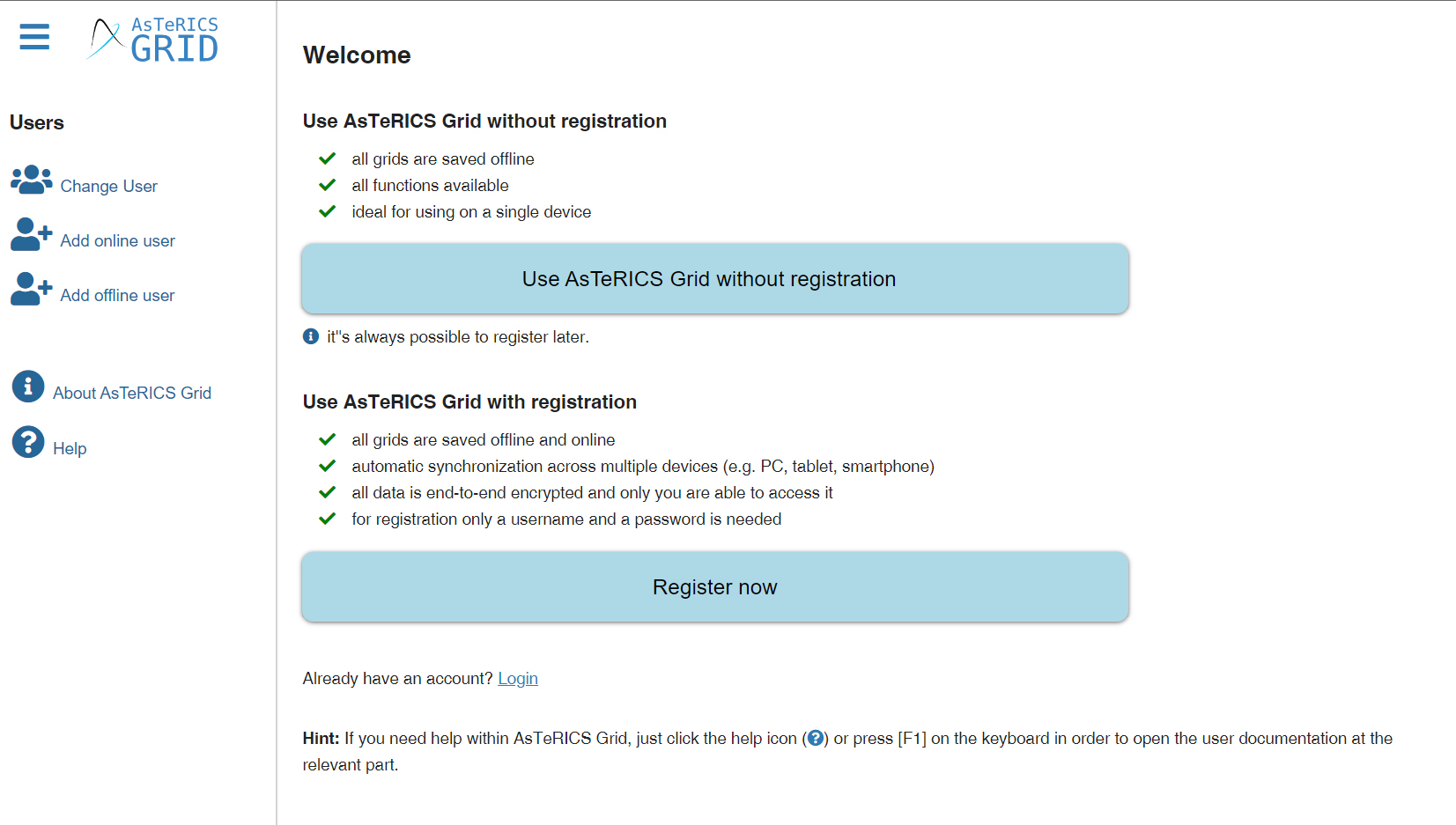 Select Add an empty grid and start from scratch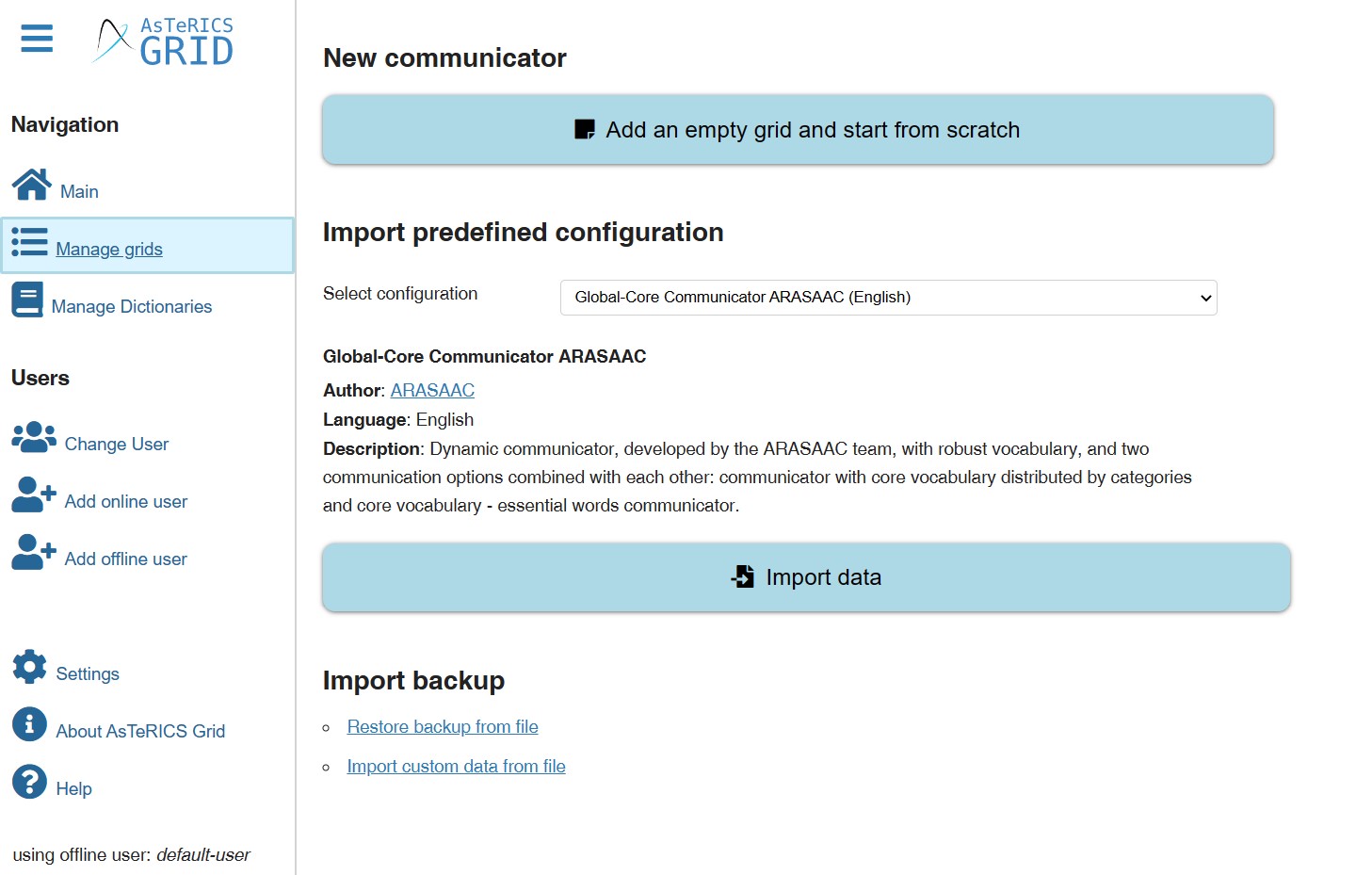 New editable and customisable communicator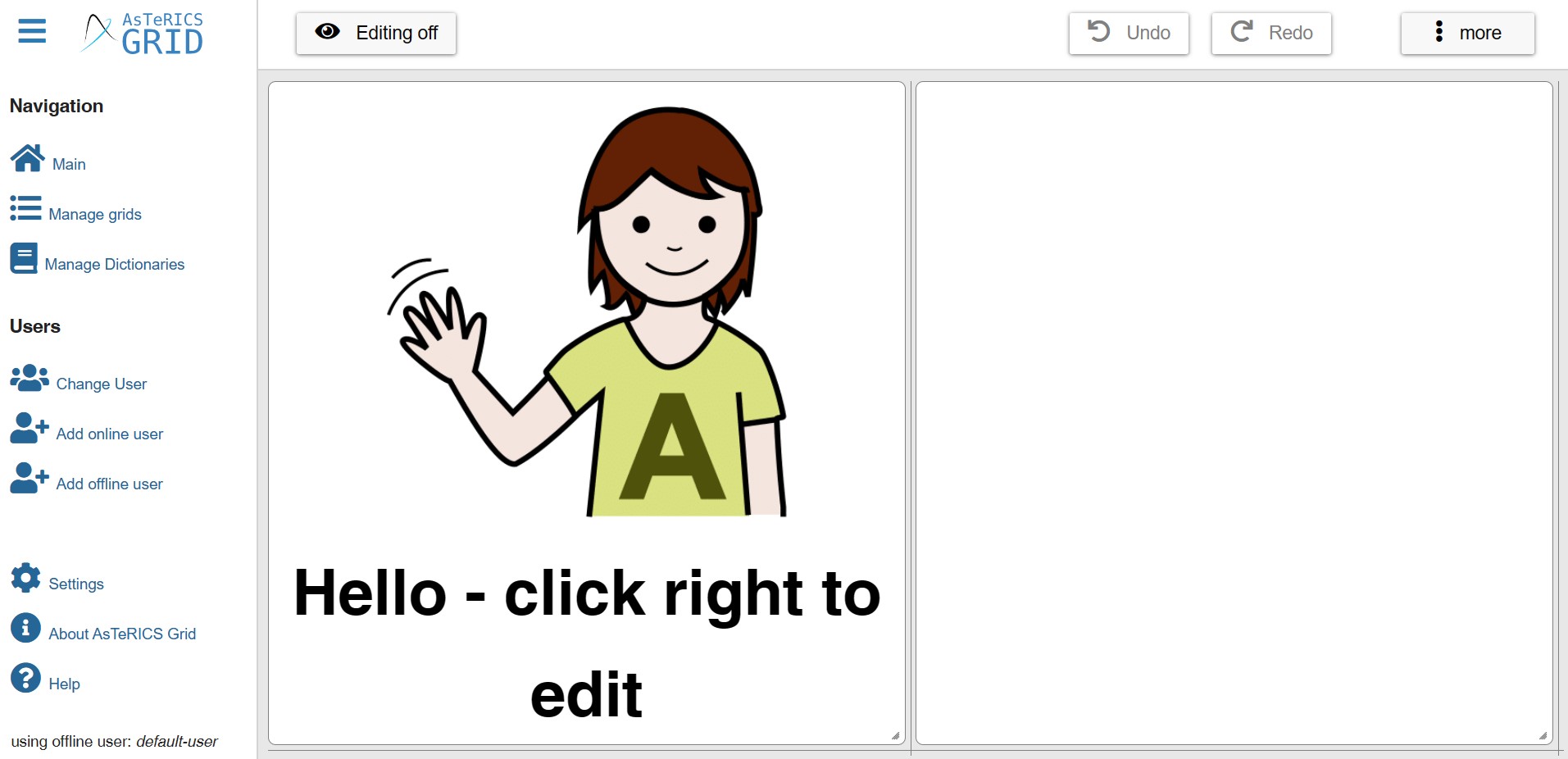 Edit cell with the right mouse button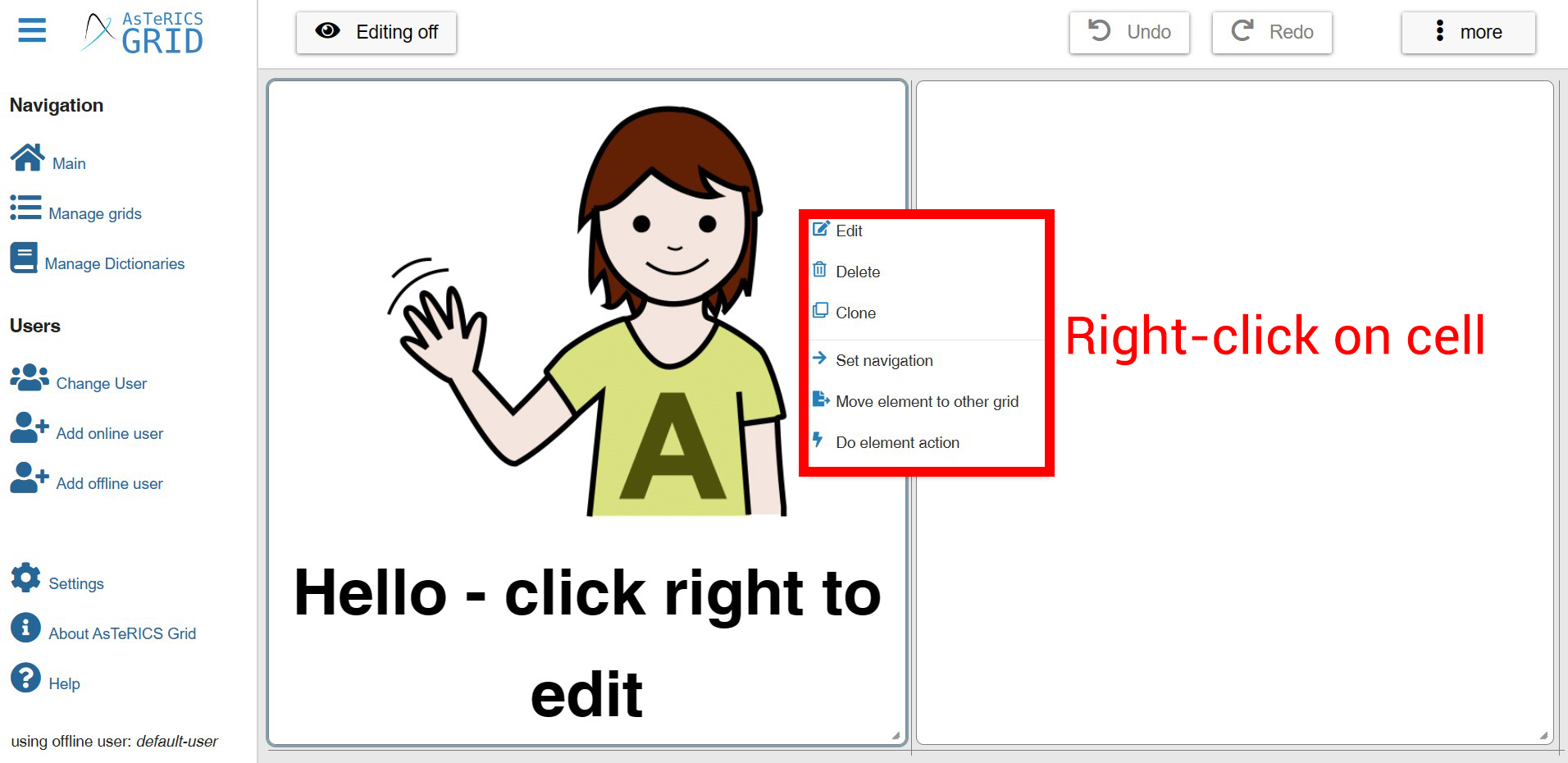 Fill cell text, word type and search for image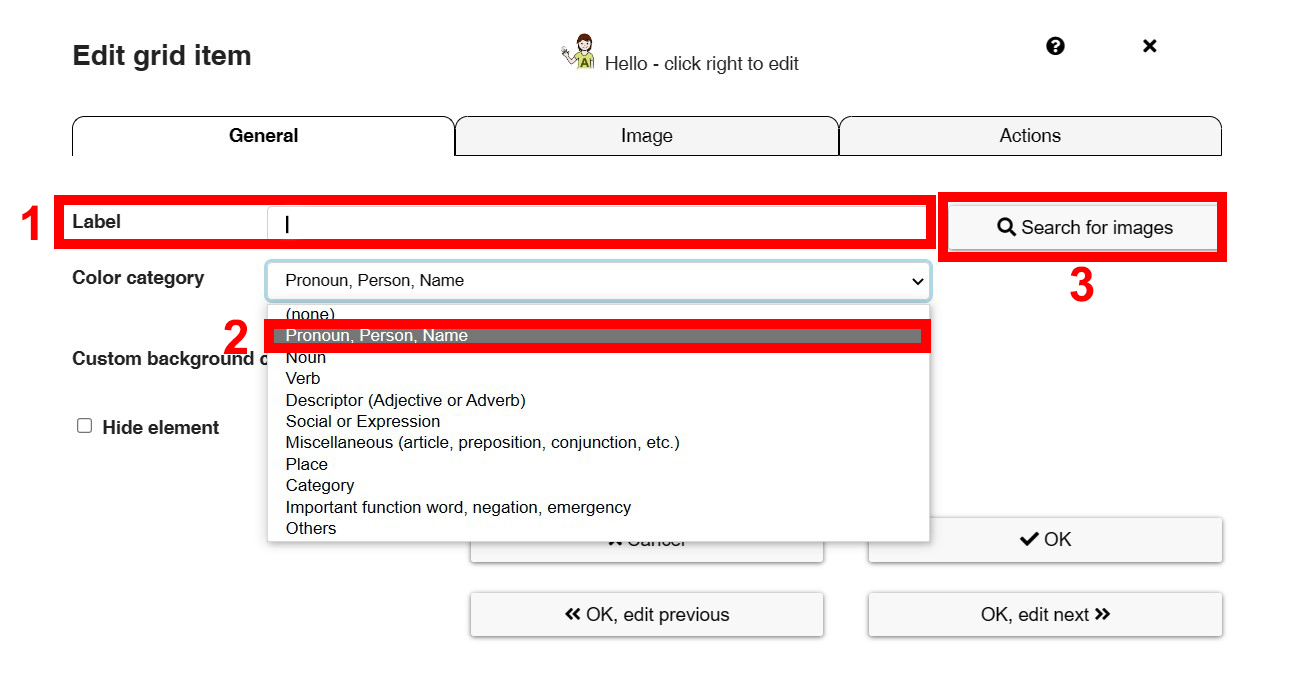 Display related symbols in the Image tab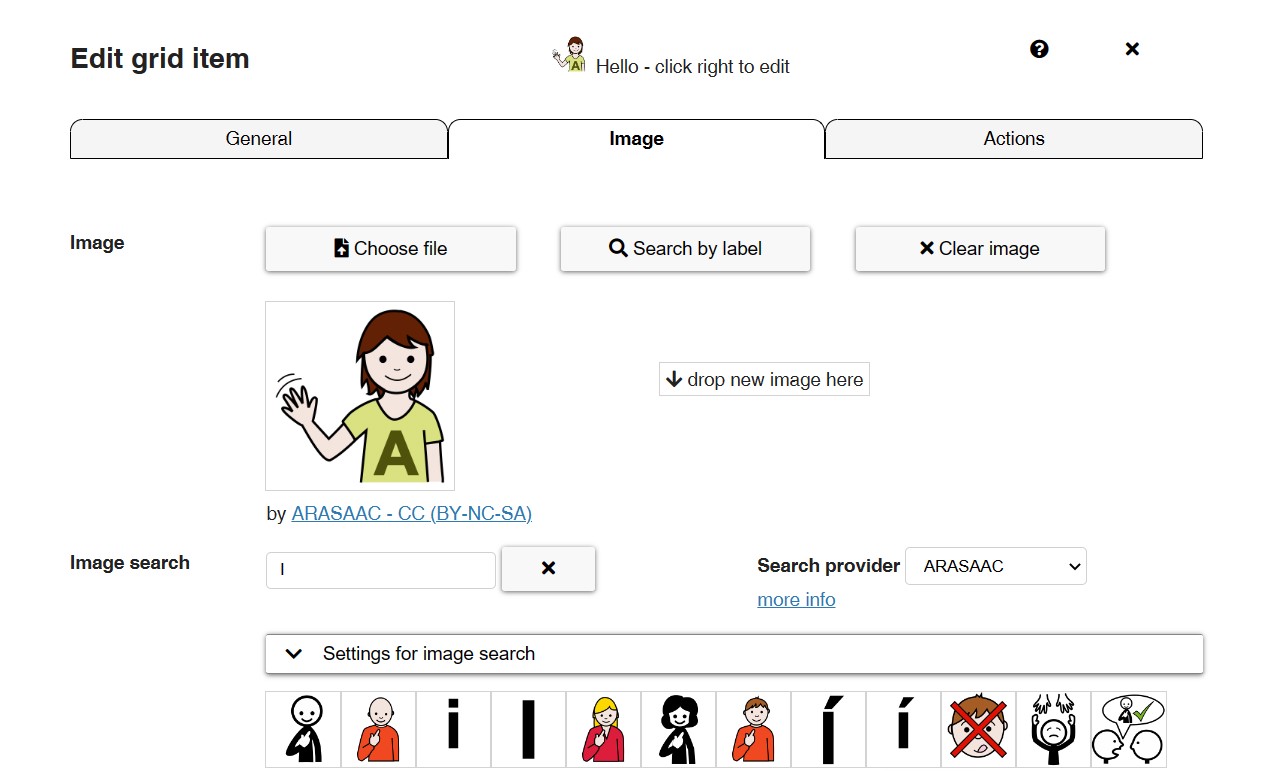 Selecting and customising the symbol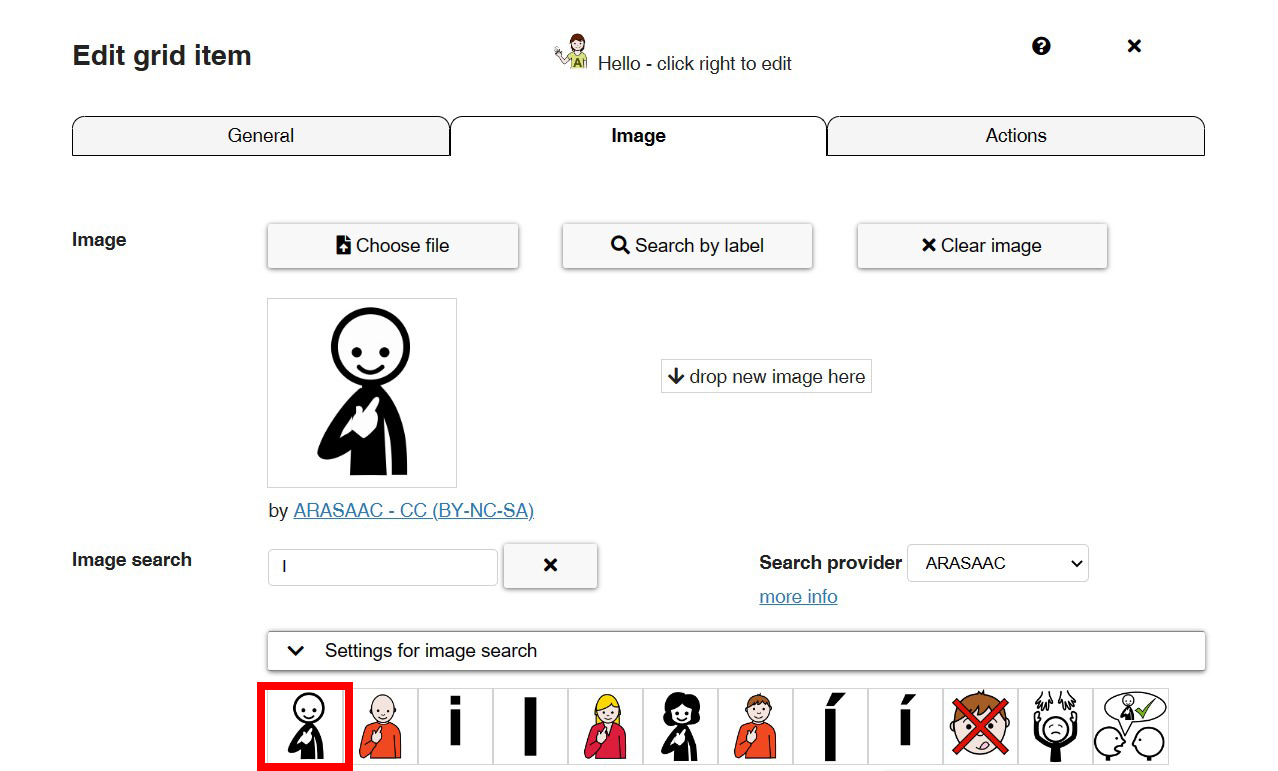 Select the action of the pictogram (by default, Speak label)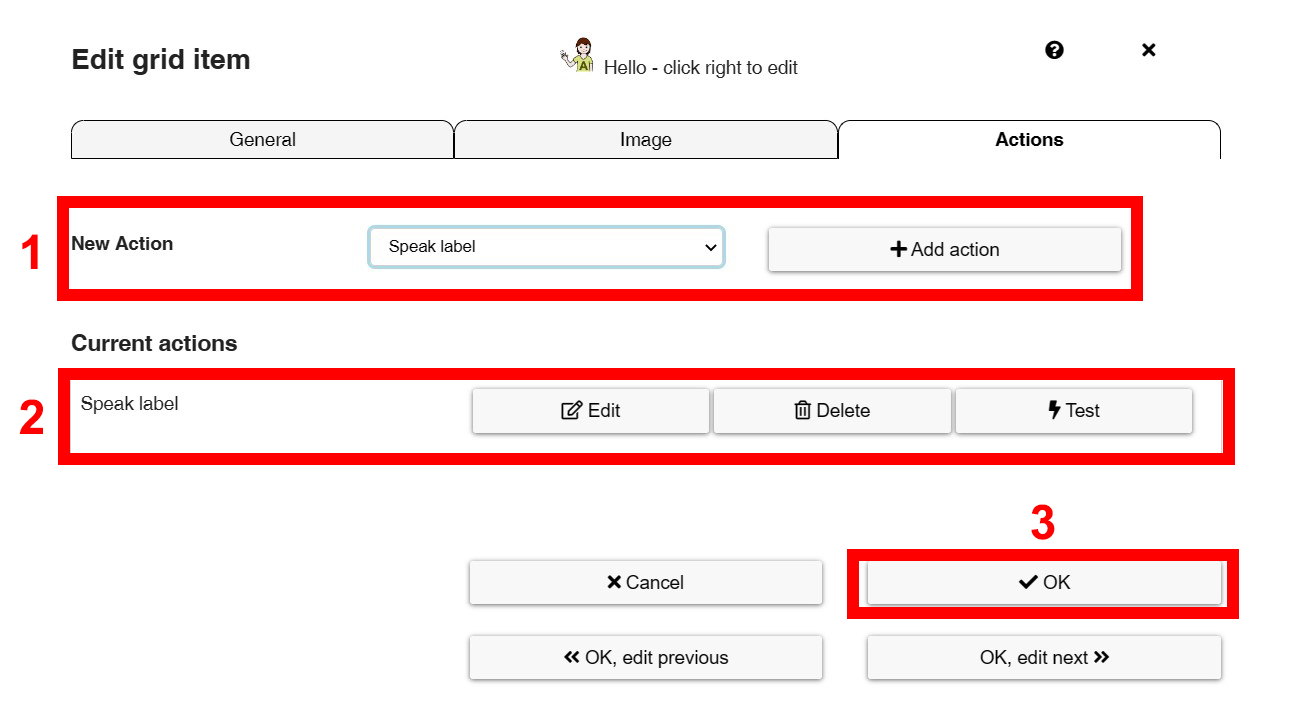 Click on the Ok button to display the result.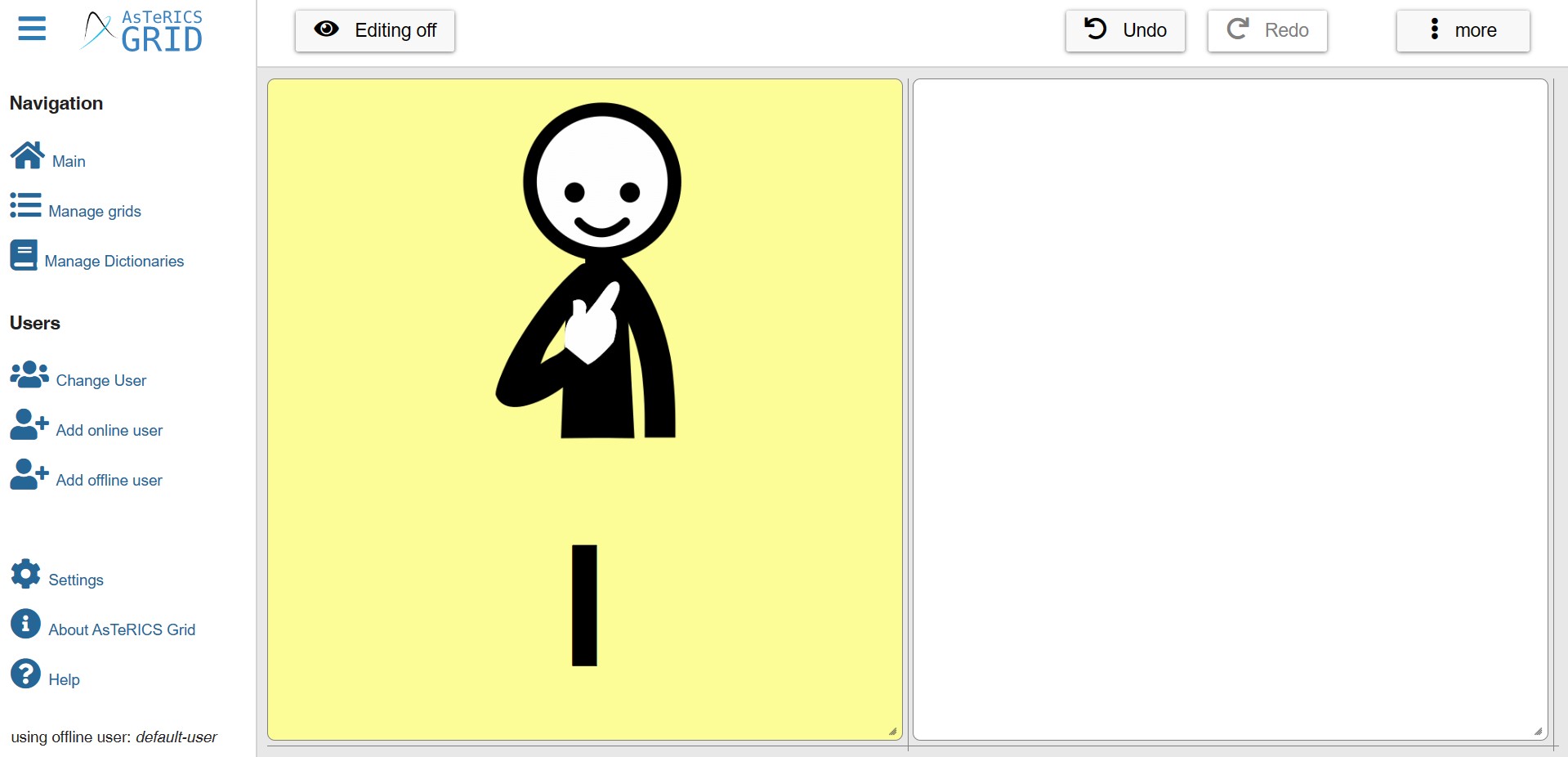 Perform the same process with the second cell and add a new cell.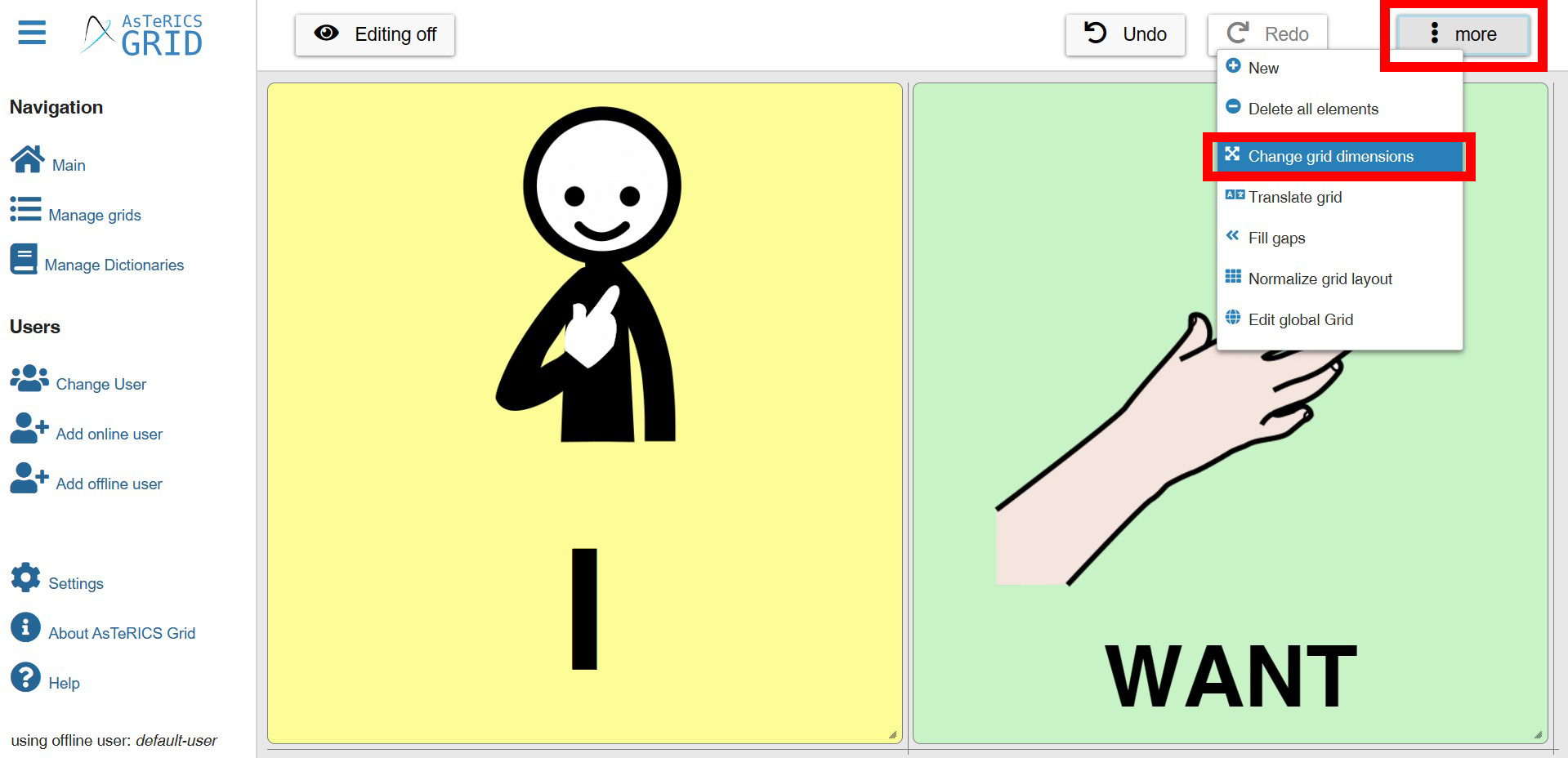 Change the grid dimensions and add new column or row.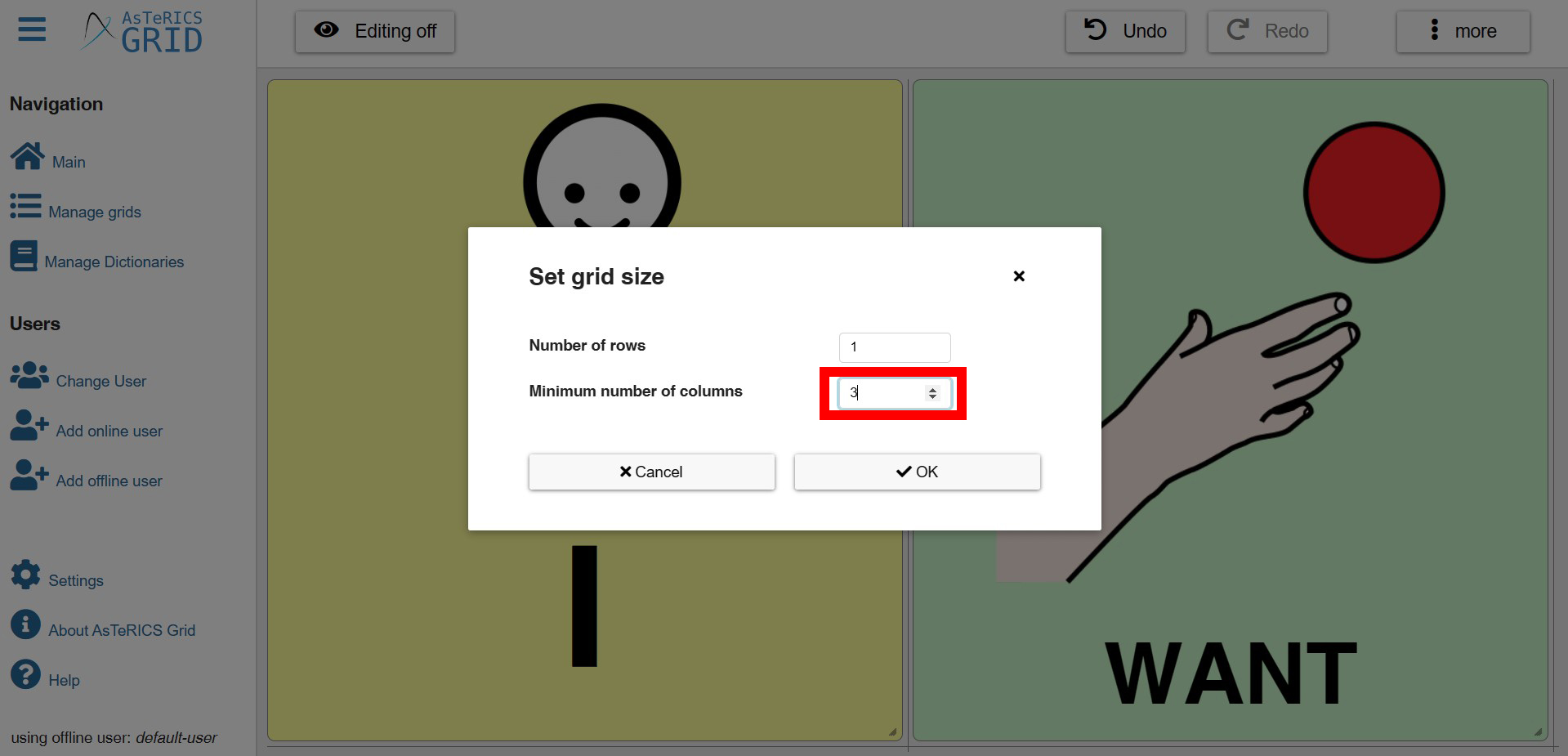 New editable and customisable communicator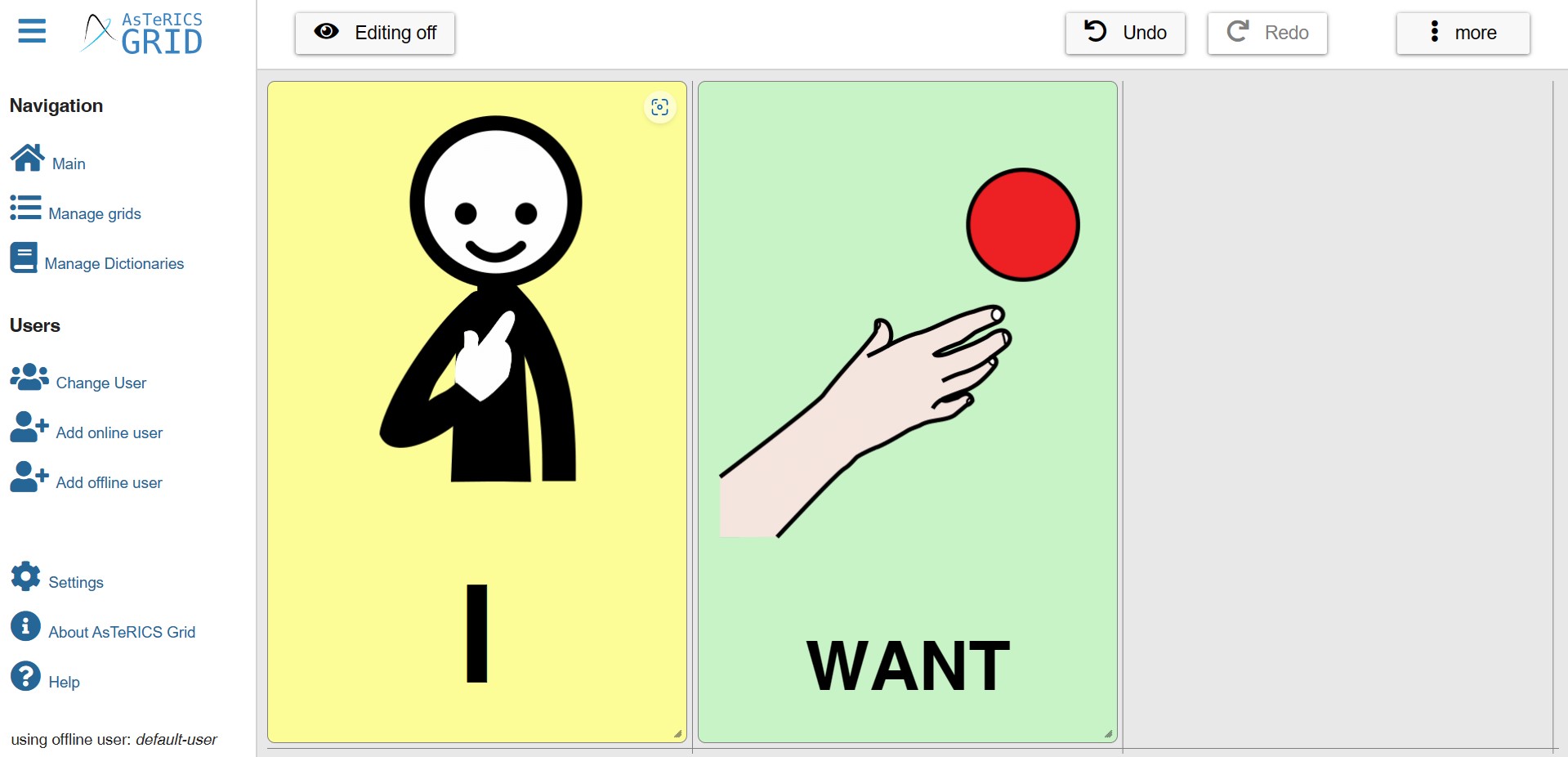 Create a new cell and Edit to add the new content
Display the result of the new cell
Add new cell and edit contents

Disable editing to visualize the grid in user mode

Click on Full Screen and start using the new communicator.