SEQUENCED DIDACTIC UNITS – EARLY CHILDHOOD EDUCATION – SPECIAL EDUCATION
__________________________________________________________________________________________________________________________________
These units have been created by Mª Cristina Alameda Tejada,tutor teacher of a Special Early Childhood Education classroom in a Special Education center, so not all units have the same activities, but progressively, as progress is made, new materials are incorporated with higher levels of difficulty.
Download the didactic units from the following link:
Didactic units sequenced by levels – Early Childhood Education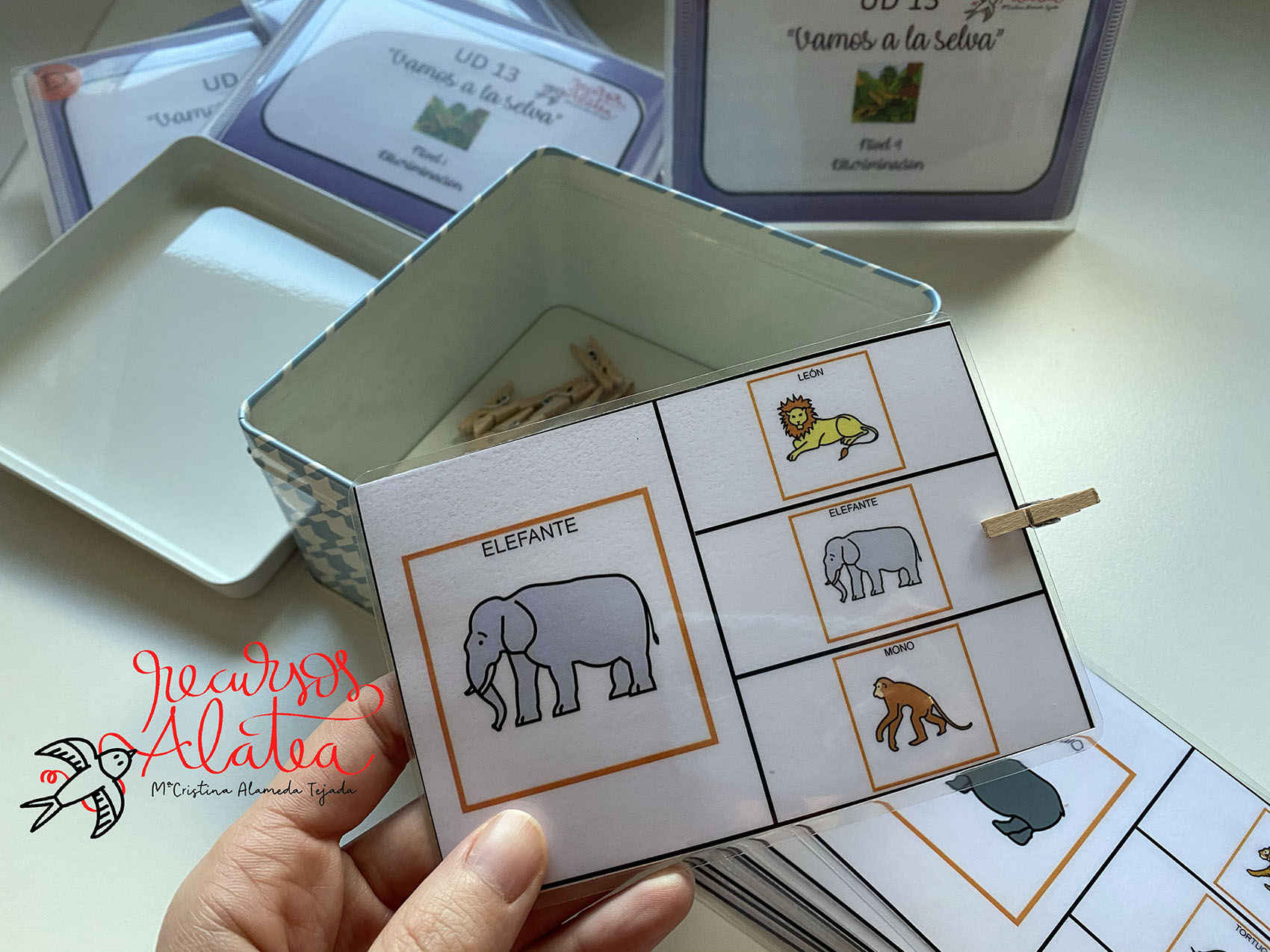 Here you have the list of the 15 didactic units that the author has elaborated and adapted with the pictograms of ARASAAC:
1. I go to school
2. Body parts
3. The Five Senses
4. My emotions
5. The family
6. I have a little house
7. Let's play in the woods
8. Carnival, Carnival
9. Mealtime
10. Shopping
11. When I grow up I want to be
12. On the farm
13. Let's go to the jungle
14. Land, sea and air
15. Summer has arrived
In each unit we will work, at different levels:
– One-to-one partnership:
LEVEL 1: With model on card.
LEVEL 2: No model on card.
LEVEL 3: Words with model.
– Discrimination:
LEVEL 1: 2 options (1 null element option).
LEVEL 2: 2 options (1 option of different semantic field).
LEVEL 3: 2 options, from the same semantic field.
LEVEL 4: 3 options of the same semantic field.
From ARASAAC, we convey our gratitude to Mª Cristina, for sharing them and for the excellent work done.
Congratulations!