---
Picto Selector is an application forWindows operating systems and designed to facilitate the selection and printing of communication boards with pictograms, images and photographs.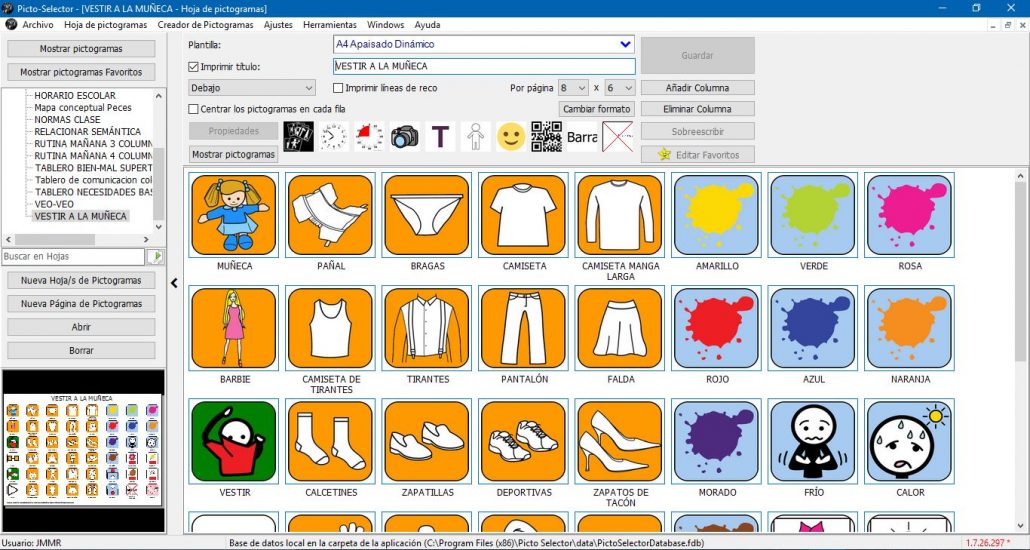 The application incorporates more than 35,000 pictograms,including the entire database of ARASAACpictograms, with their corresponding translation into different languages:Spanish, English, Dutch, German, French, Italian, Portuguese, Danish, etc.
The ease of use of the application simplifies the process of adaptation and elaboration of materials related to augmentative communication; communication boards, routines, schedules, anticipation, concept maps,etc.