We continue to advance in the knowledge of the pictograms that Picto Selector incorporates in its gallery and, on this occasion, we talk about a type of pictogram that, when you know how to use it, can be very interesting for you to carry out recreational and motivating activities. This is the QR Code pictogram.
A QR code is a square two-dimensional barcode that can store encoded data. Most of the time this data is usually a link to a website.
To scan a QR code we will need anapplication designed for this purpose on our mobile device (tablet or smartphone) that allows the reading of the code and immediate access to the url site that we have pre-established. To locate applications of this type, you can write in your download manager "qr code" and a few applications of this type will appear. Of course, whenever we are going to scan a QR code, we will need to be connected to the Internet.
When we click on the QR Code pictogram icon, a pop-up window appears, in which we are going to enter the website information in the Contents section.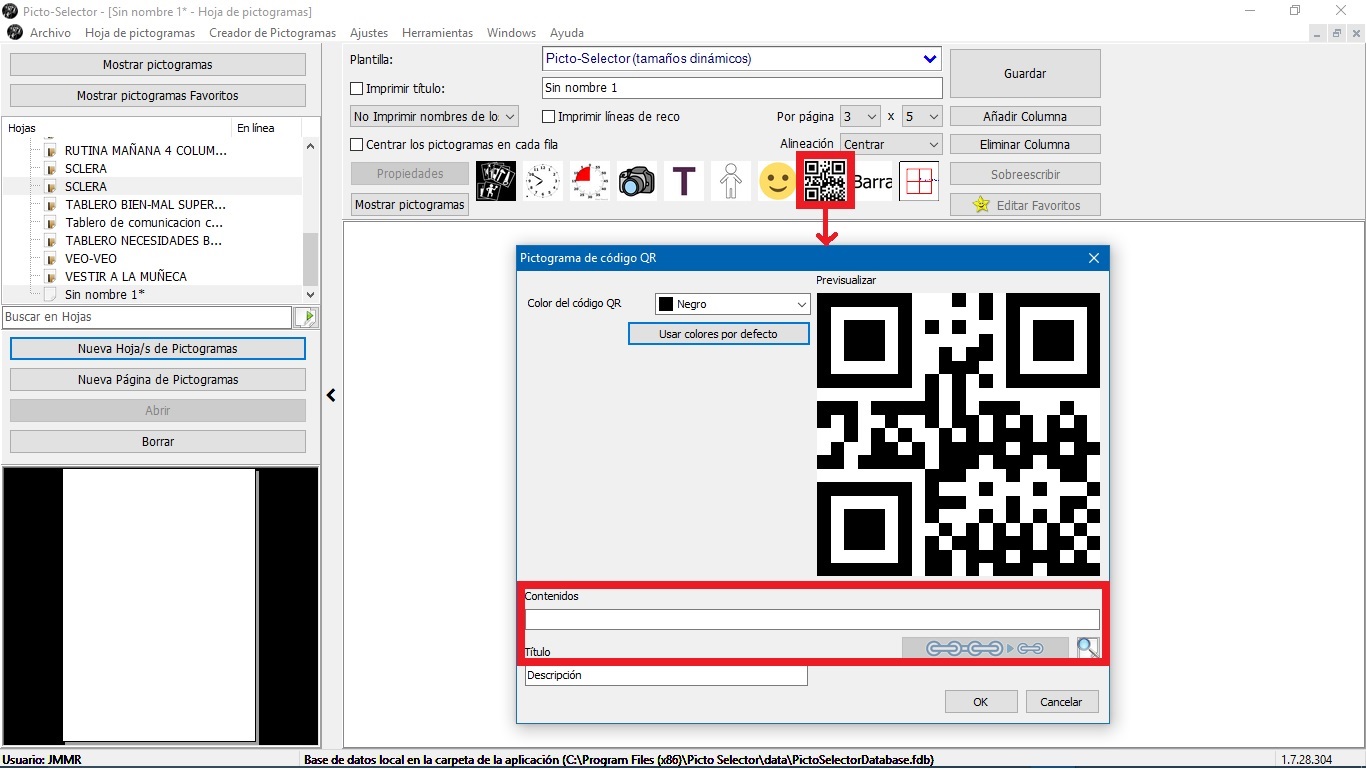 In our example, we go to the ARASAAC website, copy the URL address and paste it in the Contents tab of our QR Code pictogram.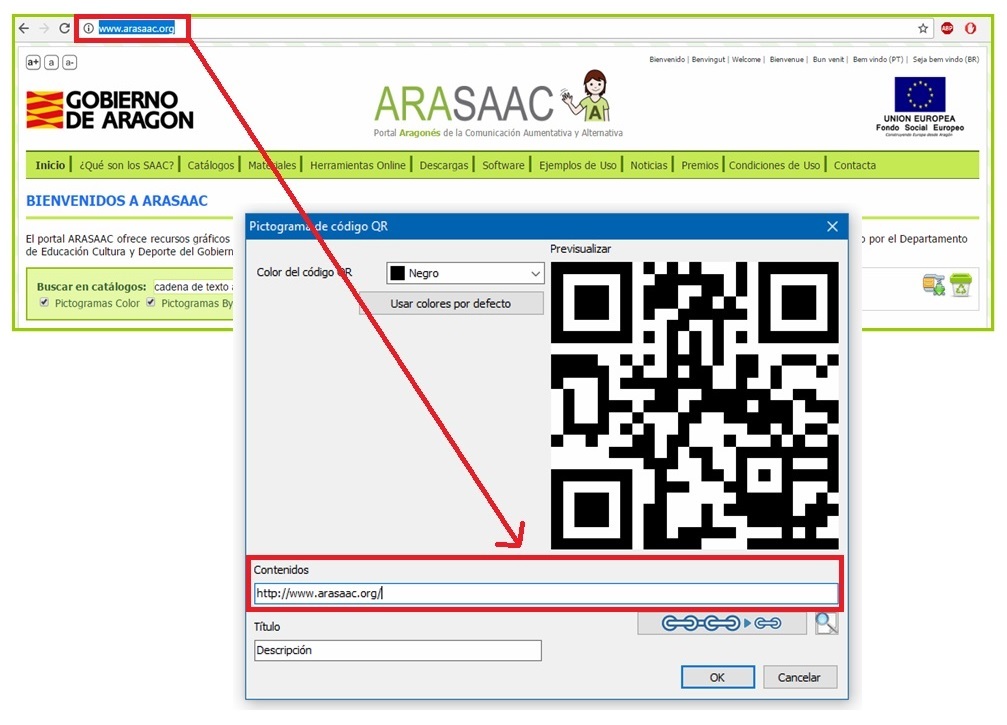 You will notice that the content of the code that appears in Preview has changed, because the new QR code contains the specific information of our url site.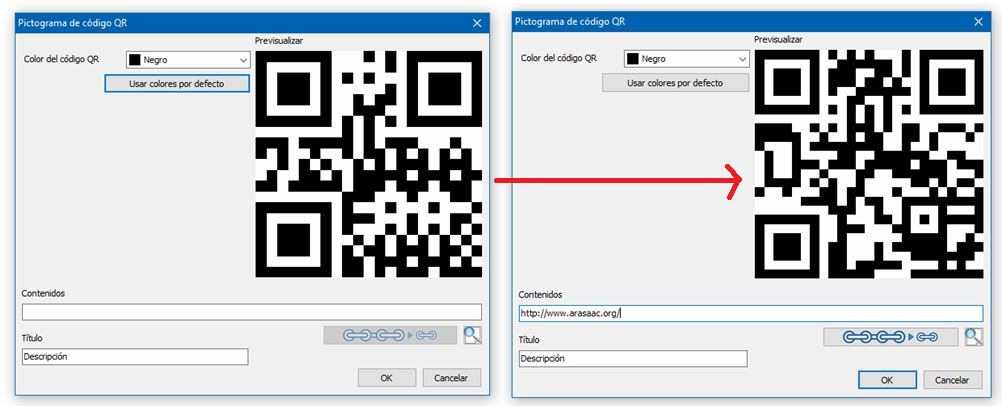 This information is unique and two identical QR codes will never be generated with different information.
In our example, we have prepared some pictograms of world monuments and a QR code for each one of them that, when passing the code reader of our mobile device, will open a Wikipedia page with information and photographs about each one of them. .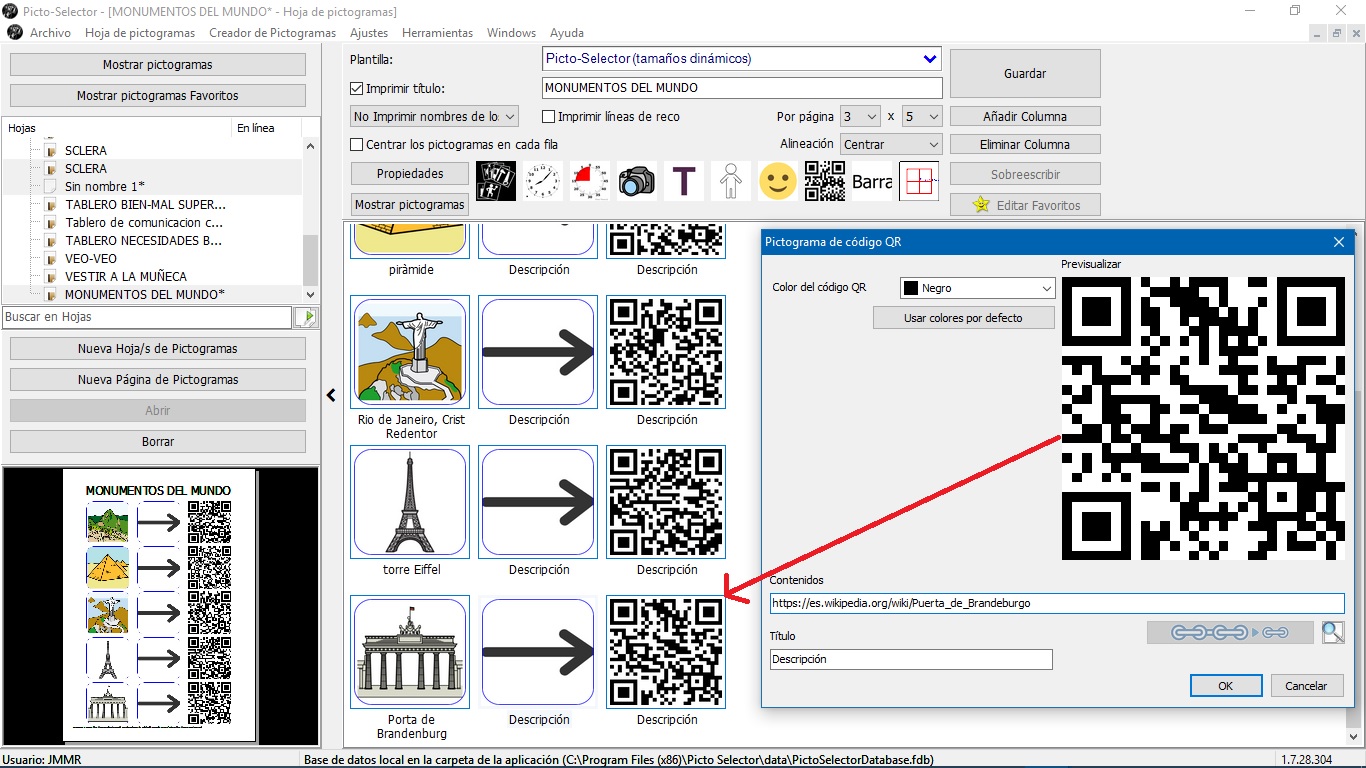 Let's see the end result. To do this we go to the File menu and select the Print option to preview the result and perform one of the actions: Save as PDF file,Save as graphic file or Print.