Another of the own pictograms offered by Picto Selector and that allowsand insert text boxes in our pictogram sheet is the Text Pictogram,represented with a T in the icon.
The text pictogram brings together the basic functions of a word processor to generate a pictogram in which we can include from a letter to a word or phrase. The handling is very intuitive and when working on the left window, we preview the result in the right window.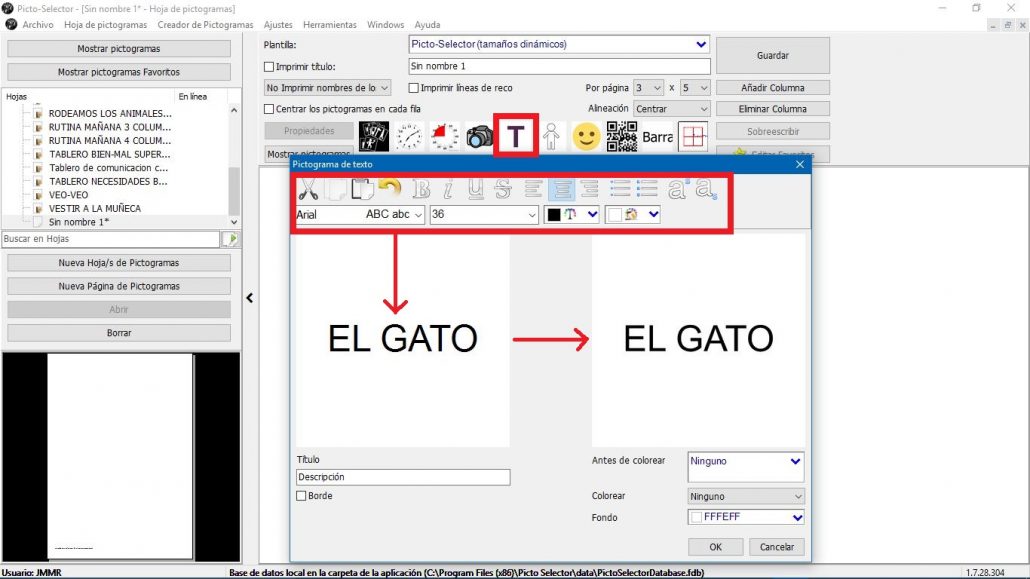 As in the rest of the pictograms of the application, we can configure from this window all the options of border, coloring and background to give the final appearance we want to our text box. Once configured, we click on Ok and we can start combining the pictograms to form our sheet of pictograms.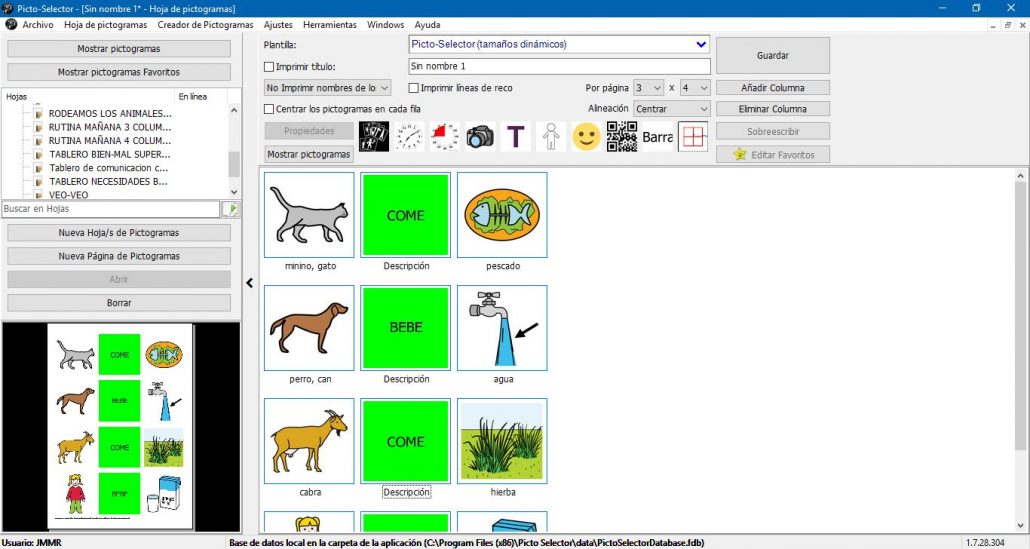 Let's see the end result. To do this we go to the File menu and select the Print option to preview the result and perform one of the actions: Save as PDF file,Save as graphic file or Print.