TUTORIAL 2 – ARASAAC WEBSITE – LOGIN AND ACCESS TO MY PROFILE
---
Sign in
On the ARASAAC homescreen, we can select Log in and access as registered users on the web. The registry allows access to some functionalities, such as saving pictograms in Favorites or modifying the configuration of the search for pictograms,which can facilitate the work of creating materials to people who are regularly dedicated to this task.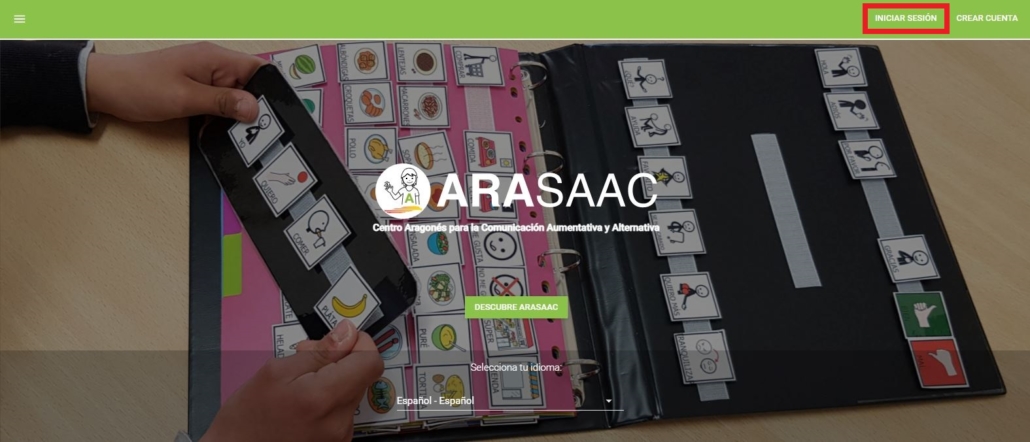 The registration screen will then be displayed through any Google or Facebookaccount. Click on any of them and follow the steps that appear on the screen.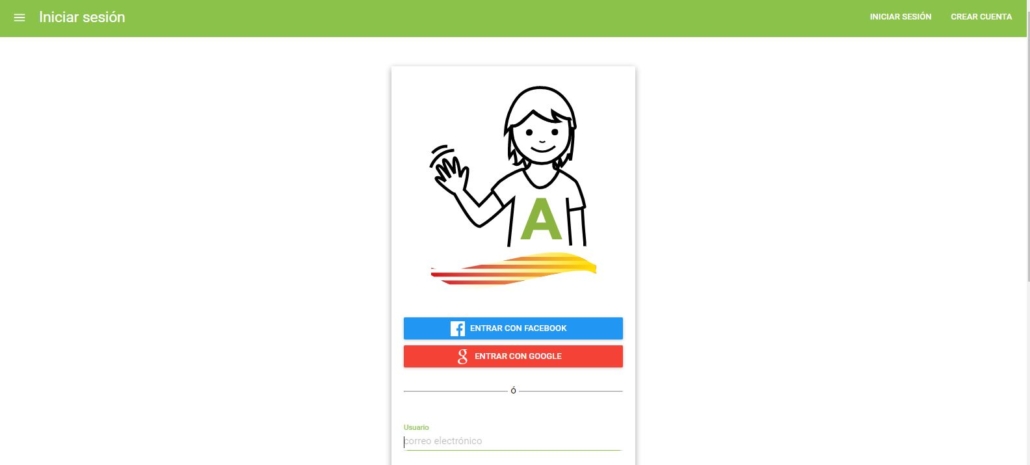 My Profile
Once the registration is done, a window will appear from which we can access My Profile. In this new screen, we can add our Profile Picture, change the access password or fill in our personal data.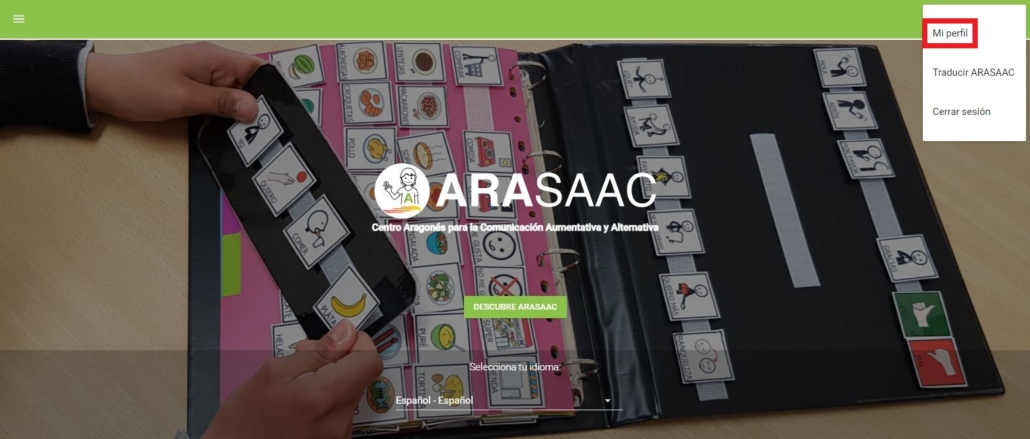 At the end of this screen, a configuration menu of the Pictogram Search appears,from which we can pixelate the pictograms of violence or sexual content and show the pictograms in black and white by default when we perform the searches.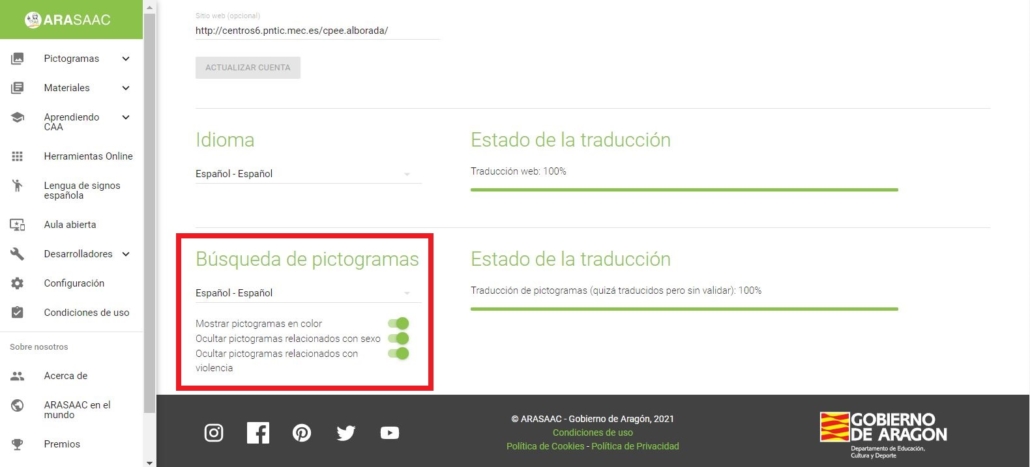 When you enable/deactivate the box Show color pictograms,when we search for pictograms they will appear by default in Color/ByN in the general search to download them directly if you enter the customization of the pictogram. If we enter the customization of the pictogram, we can select if we want to download it in the other option without problems.