"

Accesibilidad cognitiva en los centros educativos

"

Ministry of Education, Culture and Sports (Spain)

---
The document "Cognitive accessibility in educational centers" is a document edited by the Ministry of Education, Culture and Sports, which is part of the collection "Practical Guides of Orientations for Educational Inclusion", authored by Mercedes Belinchón, Silvia Casas, Cristina Díez and Javier Tamarit.
The main objective of this publication is torecognize and pay attention to the fact that many of the people who, on a daily basis, carry out activities in these centers (students, professionals, family members, occasional assistants, etc.) may have difficulties understanding various aspects of the organization and operation of the same due to very diverse reasons (disability, cultural or linguistic differences, peculiar cognitive styles, …).
Another claim is the identification, by the educational community itself, of the factors that limit the cognitive accessibility of its centers (barriers) and favor the design and planning of actions aimed at eliminating these barriers.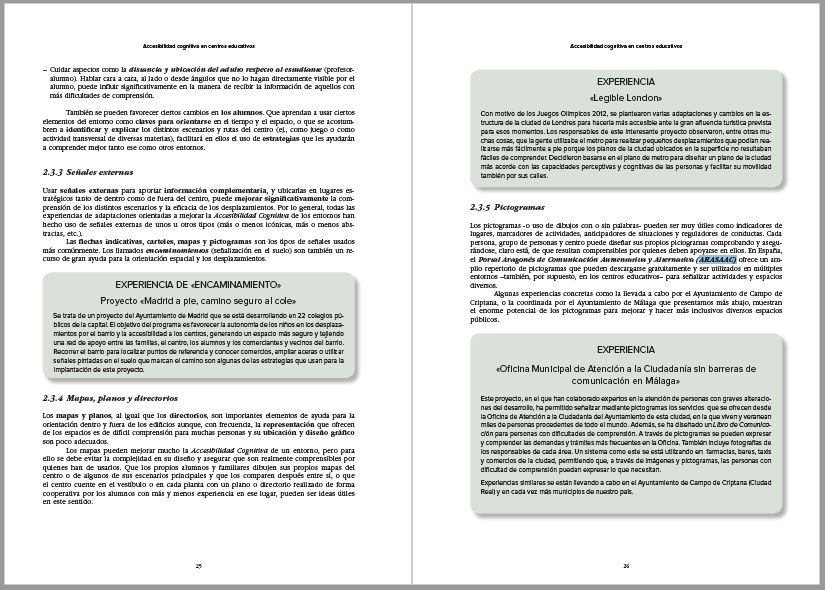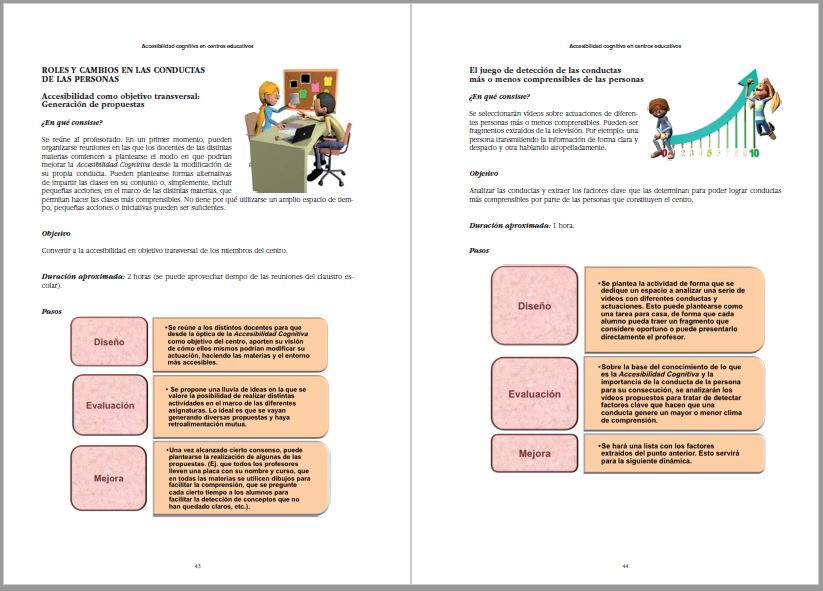 Ultimately, through this guide the aim is to sensitize the entire educational community with a series of dynamics that are gradually incorporated into the projects and objectives of the centers themselves in the different academic years.
An essential guide for consultation and use that we must keep in mind if we want to walk towards the real inclusion of all people.
Our thanks to the authors for the suggestion to use the ARASAAC pictograms as visual aids and as a cognitive accessibility model for document adaptations.