2. REGISTRATION AND ACCESS TO SYMBOTALK
---
Symbotalk is a cross-platform communicator with a unique interface, regardless of the platform of use, which allows the synchronizationof information between any of them.
We can access the web application through our usual browser on the PC and through the free download of the App for mobile devices with Androidand iOS operating system.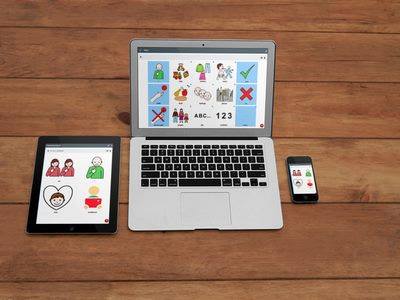 The only differencebetween the web version of the application and the one we download on mobile devices is the access to some additional functionality such as the pdf printing of the boards in the web version for PC.
Registering and accessing the Symbotalk application.
When we access SymboTalk, we find the welcome screen.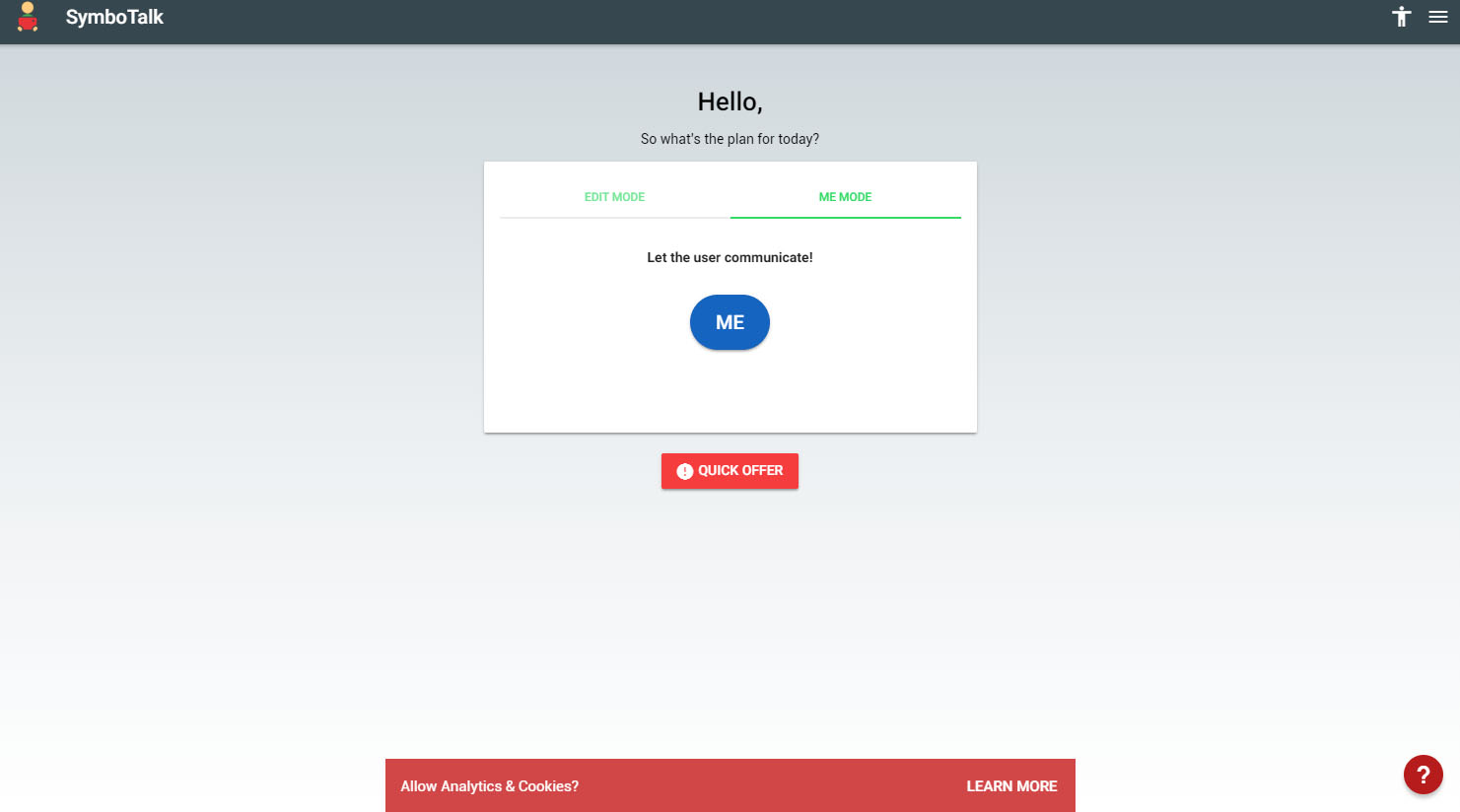 To start using the application, click on the

icon found in the upper right bar.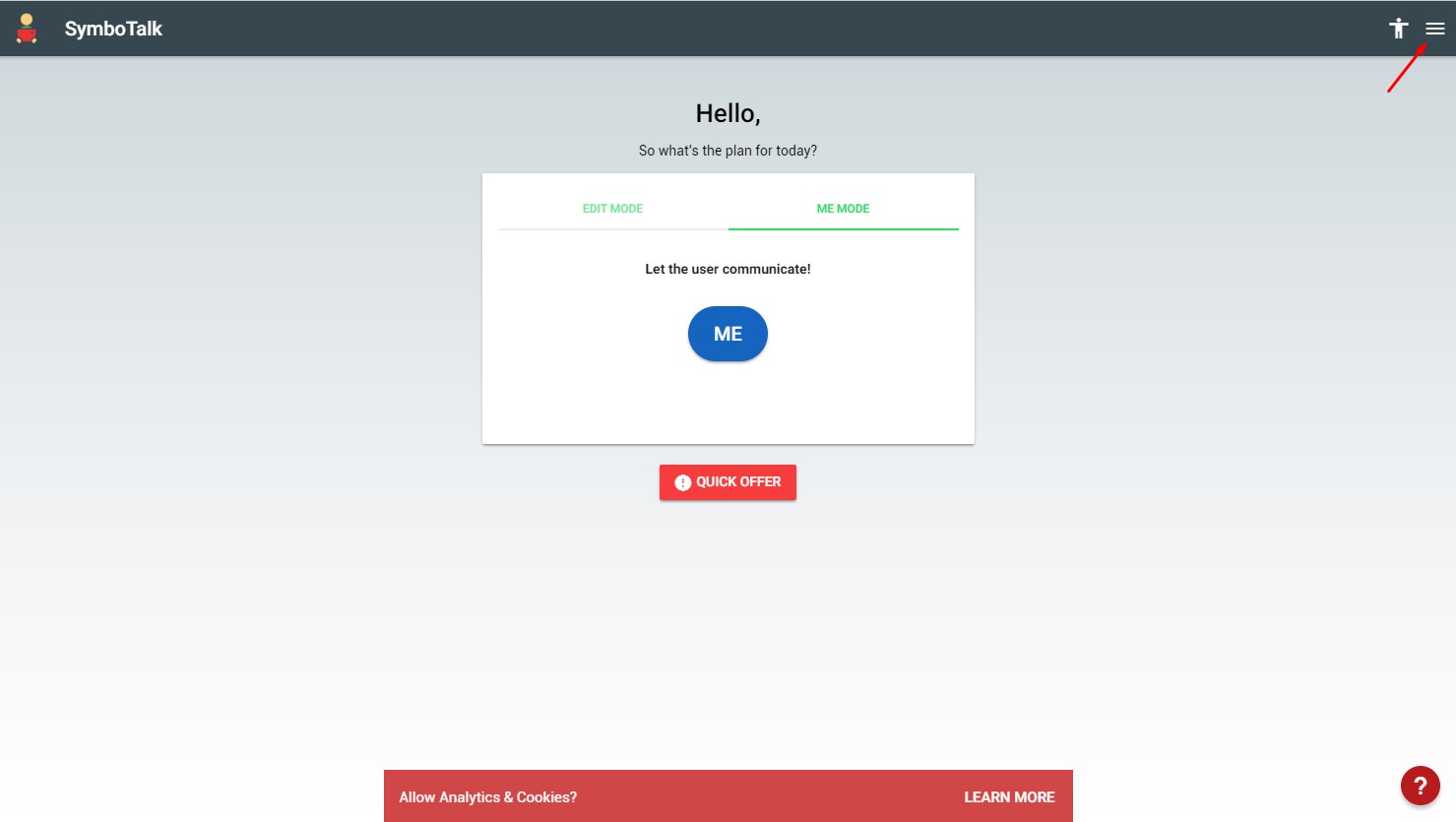 Click on Loginto be able to start the registrationin the application free of charge.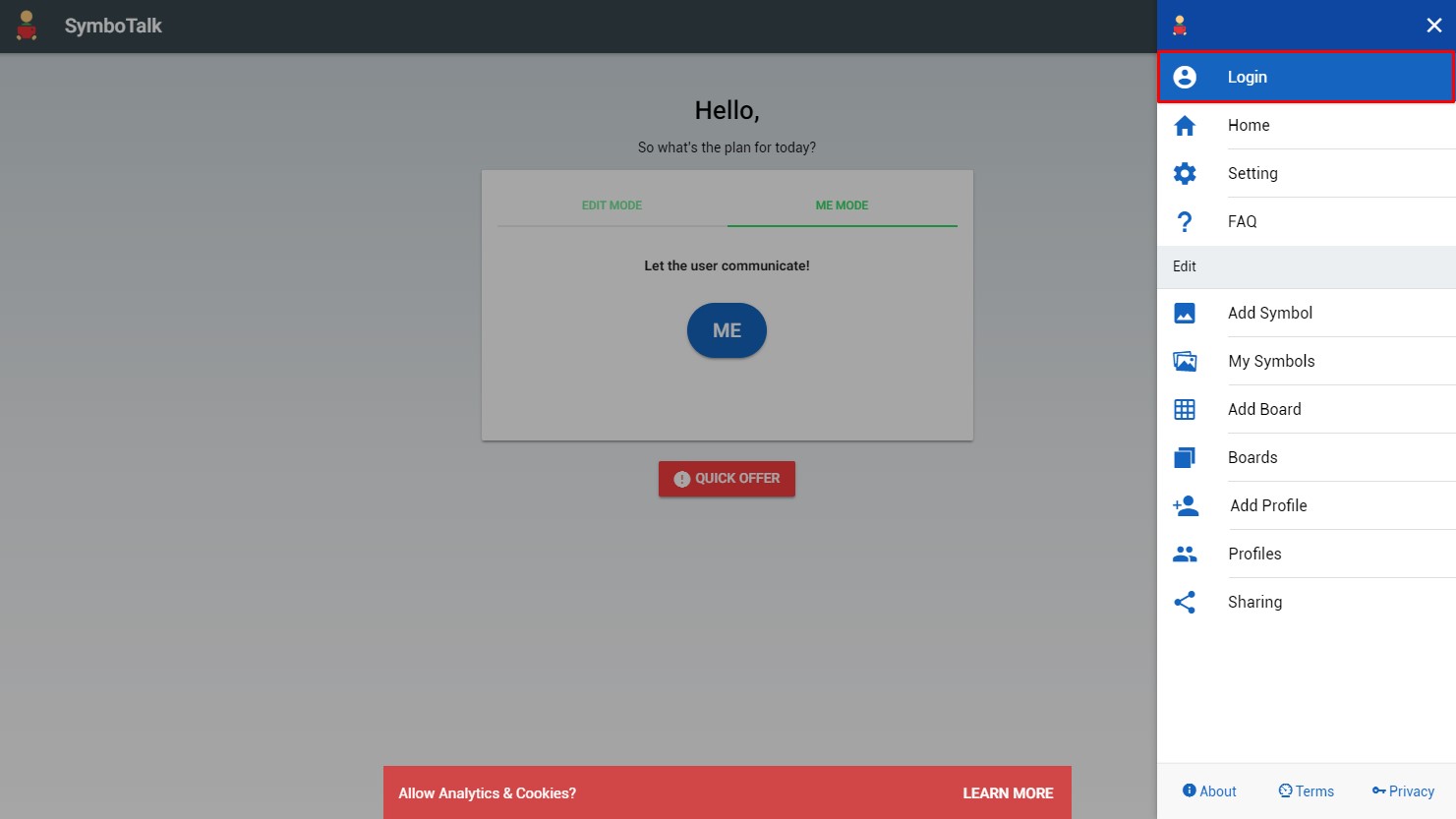 Next, a window appears in which it is reported that in order to synchronize between devices it is required to make a subscription of $ 1 per month. This message does not affect the operation of the application (fully functional on the PC or in the App), since the REGISTRATIONand USEis TOTALLY FREE. This subscription is intended to cover the costs of the server on which the backups are hosted to synchronize between devices and the costs of publishing and maintaining the App on the different platforms.
To continue with the registration process click on Sign Up.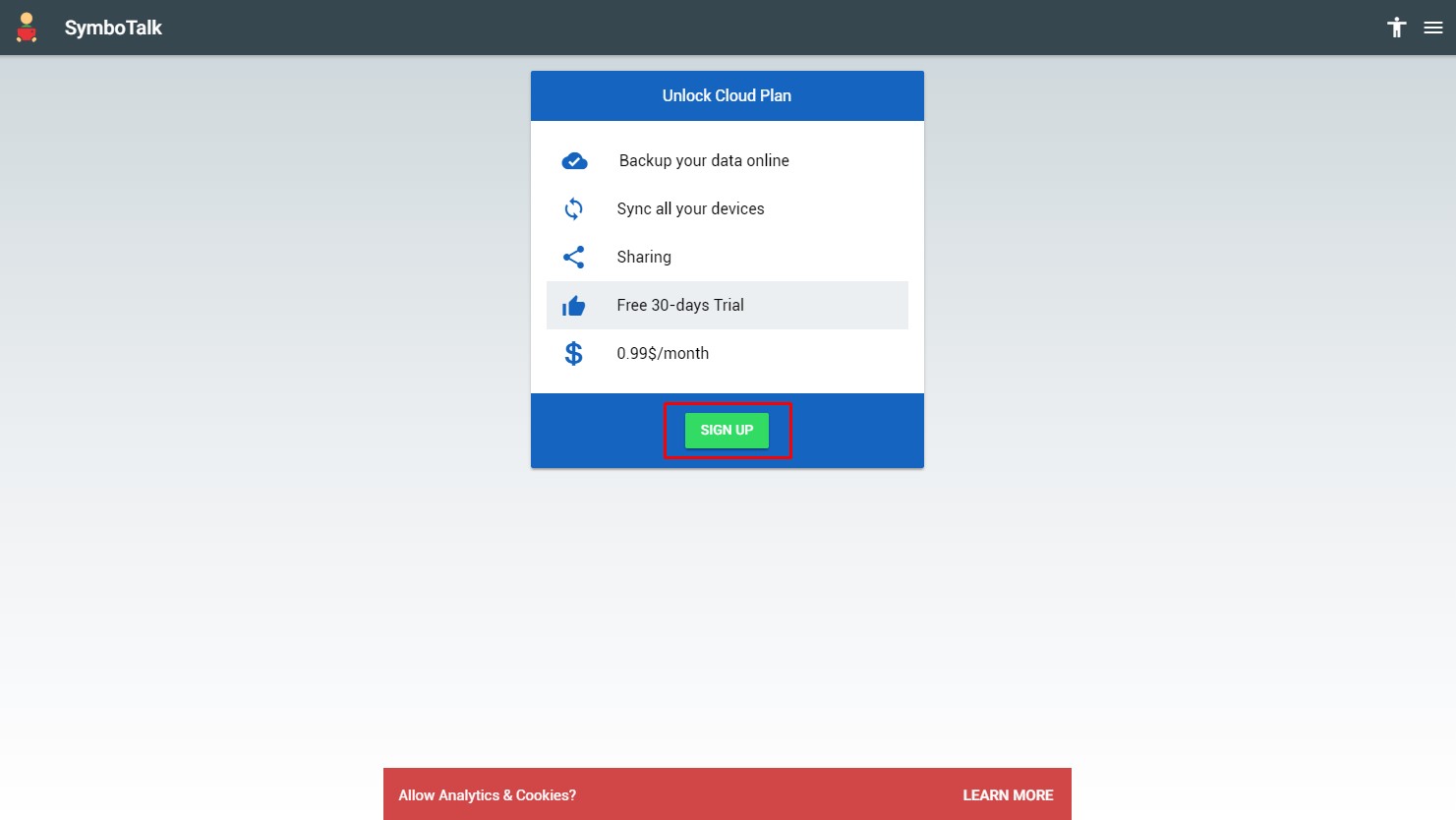 Once we access the registration window, we check the box I agree to Terms.
Below are two registration possibilities:
Register in the app with an email account from any messaging service (Gmail, Hotmail, Outlook, etc.). In the event that we are going to synchronize the communicator with other people (professionals or families), we recommend creating and using an exclusive email account for this purpose.
Register with our Google email account. To do this click on the Sign in with Google box. A pop-up window will appear in which the Google accounts with which we have ever authenticated in that browser will be listed or we will get a Google form in which we can enter the data of our Google account (username and password). Once these steps are done, the window will close and we will return to the application already registered.
Once the registration form is completed, click on Sign.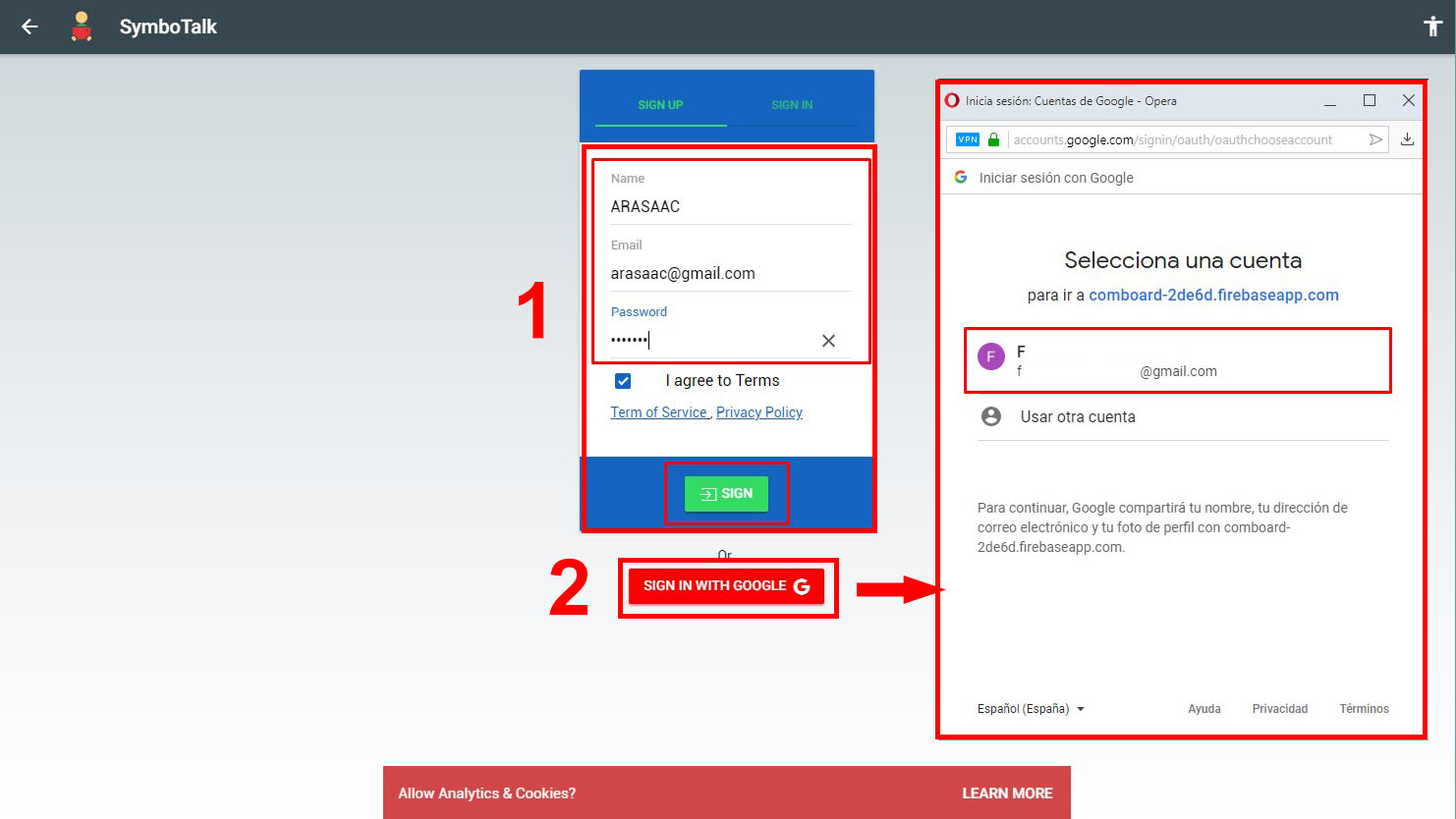 If we are already registered in the application, we can access it directly from the Sign In tab.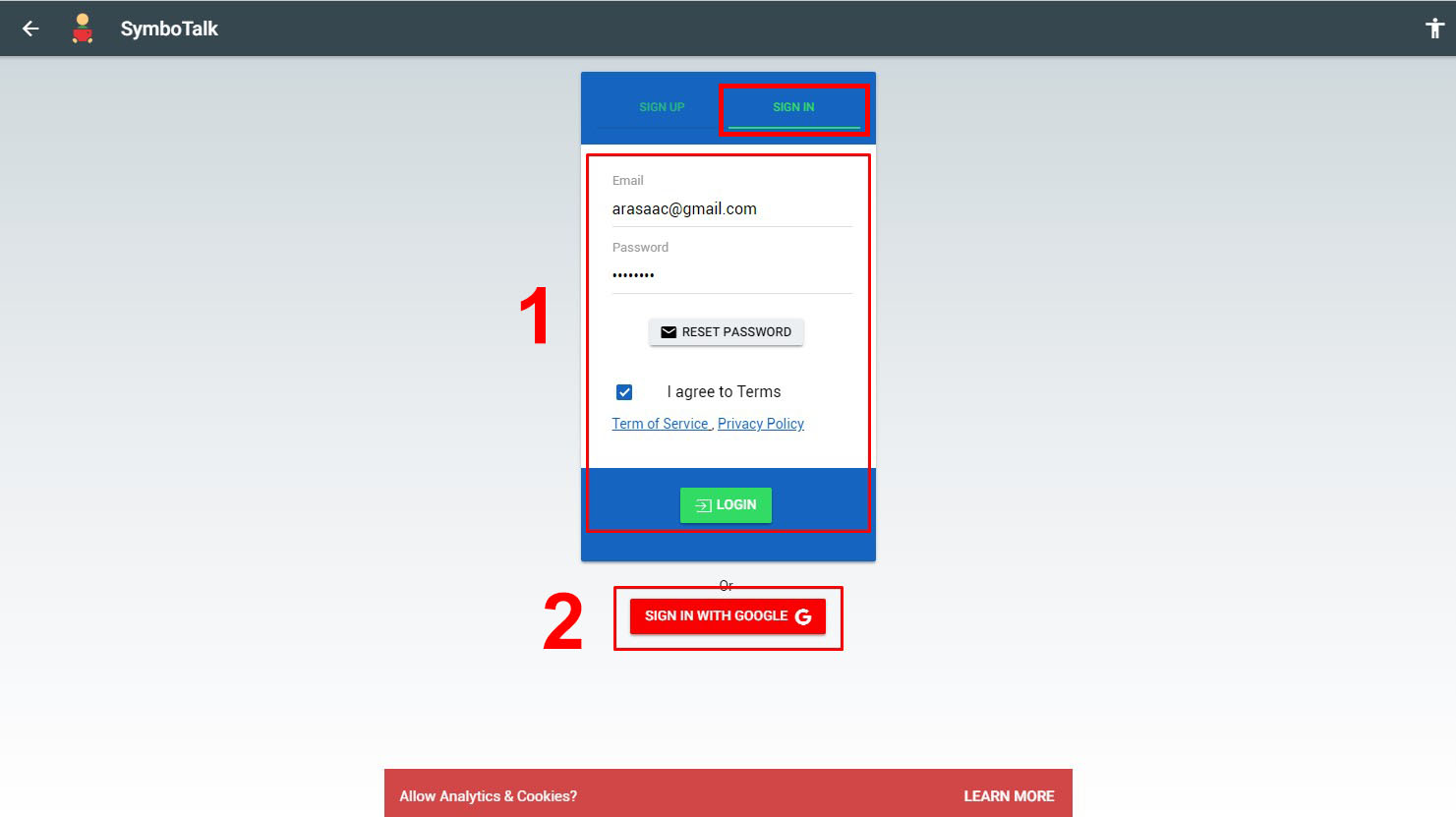 As in the registration we have two options: either enter the email and password with which we register manually (1) or authenticate with the Google account (2).