CAA TUTORIAL –
"

HOW TO RECOGNIZE THE COLOR KEYS OF PICTOGRAMS

"

, PREPARED BY ARASAAC
---
In 1954, a deaf teacher named Edith Fitzgerald devised the "Fitzgerald key" to help teach grammar to the hearing impaired. This learning method consisted of assigning different colors to the words according to the function performed by each of them in the sentence.
With the time, these color keys became part of the teaching methodology of the Augmentative and Alternative Communication (AAC) community and in ARASAAC continues to respect and use this classification, which establishes the following color scheme for the frame or background of the pictograms: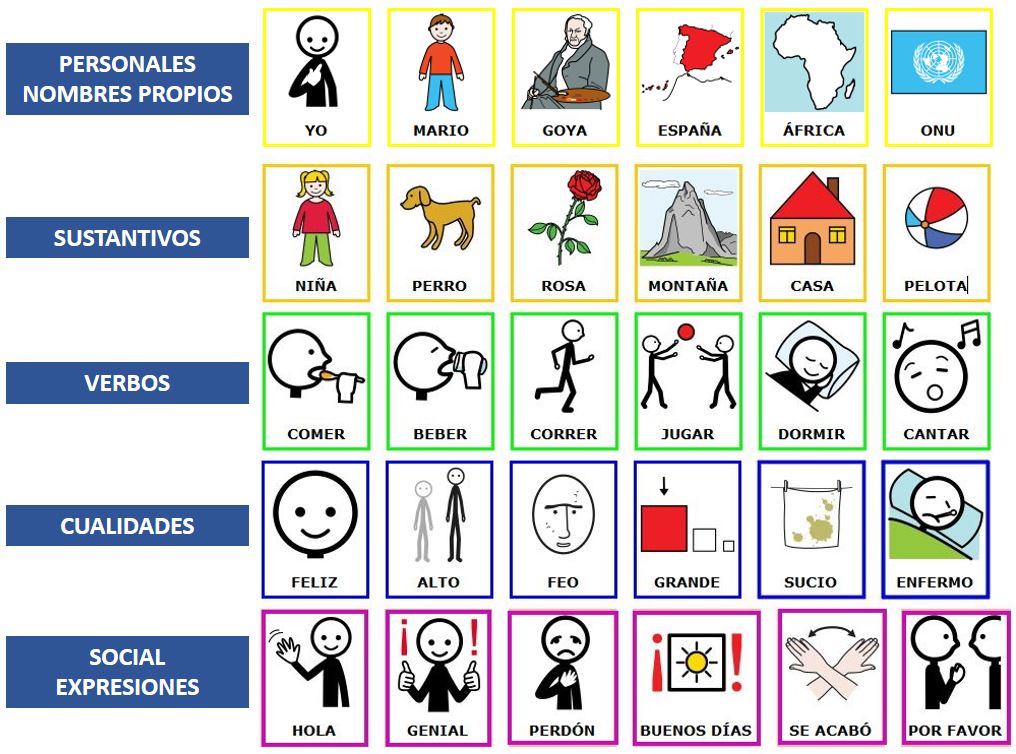 The rest of the words, considered as MISCELLANEOUS (articles, prepositions, conjunctions, numbers, alphabet, etc.), do not have any type of color associated, although we can establish some exceptions depending on the needs of our users or according to our way of working.